The Whole Life Academy Dresden
Kunsthalle im Lipsiusbau
Staatliche Kunstsammlungen Dresden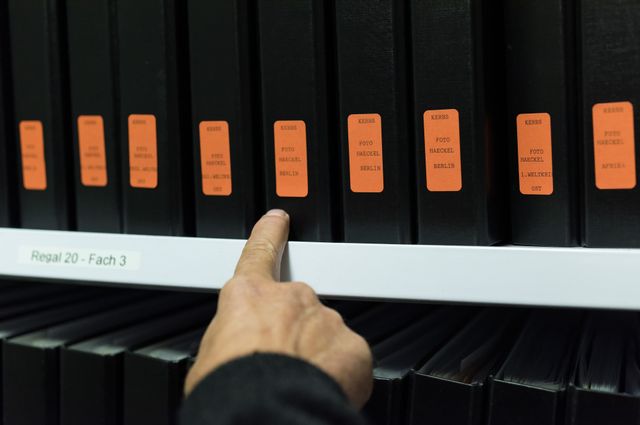 Within the framework of The Whole Life. Archives & Reality, the first program of the international Whole Life Academy took place. Located at the Kunsthalle im Lipsiusbau in Dresden, it was seeking to tackle current issues about archival infrastructures through practical research methods. Launching from the transformative moment of the Archiv der Avantgarden (AdA), 60 participants addressed, together with a number of distinguished tutors and tutor teams, the local status of archives and their contemporary relevance.
Central to the Academy was the linking of archival narratives, object biographies and temporal witnesses to specific collections, archives, and institutions both in Dresden and in the surrounding area. This expansion of a spatially limited archive concept and the mobilization and activation of archival locations was developed as a methodology of a new archival practice. The project was also the starting point for a nomadic curriculum that activated histories and locations based on archival material from AdA which continues to be developed with a second iteration of the Academy in Berlin.
Tutors
ASSET Production Studio (Anna Sophie Springer & Etienne Turpin) & Assaf Gruber
Dušan Barok
Bik Van der Pol
Alice Creischer & Andreas Siekmann
FICTILIS
Suza Husse & Elske Rosenfeld
Sarah E. James & Doreen Mende
Michaela Melián
Gabi Ngcobo
Dubravka Sekulić
Susanne Schmitt & Laurie Young
Participants
Arnika Ahldag, Michael Annoff, Prinyanka Basu, Eva Bentcheva, Sabin Bors, Imani Jacqueline Brown, Özge Celikaslan, Boneace Chagara, Chad Cordeiro, Naz Cuguoglu, Nuray Demir, Simon Dickel, Gulzat Egemberdieva, Charlotte Eifler, Ollie George, Katia Golovko, Franziska Gradl, Linus Gratte, Florian Grundmüller, Nele Güntheroth, Nour Hachem, Rita Hajj, Ann Harezlak, Viola Hildebrand-Schat, Megan Hoetger, Laura Holtorf, Susanne Hopmann, Sapir Hubermann, Maxie Jost, Andrea Keiz, Ziad Kiblawi, Rebekka Kiesewetter, Luidmila Kirsanova, Carlos Kong, Andrea Liu, Michela Lupieri, Geli Mademli, Mahan Moalemi, Jacob Moe, Ayman Nahle, Helmut Neundlinger, Marina Noronha, Kumjana Novakova, Svenja Paulsen, Andrea Popelka, Agnieszka Roguski, Steve Rowell, Marie Schamboeck, Sarah Schlatter, Sonya Schönberger, Miriam Schulte, Stephan Schwarz, Marta Setubal, Natalie Tines, Ting Tsou, Ashoka Vardhan, Joanna Vickery, Farah Wardani, Marlena von Wedel, Paul Wiersbinski, Edi Winarni
Collaborating Institutions in Dresden
Bergwerkmuseum Freiberg, Blockhaus (SKD), Botanischer Garten Dresden, Deutsches Hygiene-Museum Dresden, Deutsches Institut für Animationsfilm DIAF/DEFA-Studio für Trickfilme Dresden, Freie Akademie Kunst+Bau e.V., Grünes Gewölbe (SKD), Hannes Meyer Pavillon, HELLERAU – Europäisches Zentrum der Künste Dresden, Mathematisch-Physikalischer Salon (SKD), Motorenhalle Dresden, Museum für Sächsische Volkskunst und Puppentheatersammlung (SKD), Palucca Hochschule für Tanz Dresden, Porzellansammlung (SKD), Robotron Kantine, Sächsische Landesbibliothek – Staats- und Universitätsbibliothek Dresden (SLUB Dresden), Sammlung des Kunstgewerbemuseums Pillnitz (SKD), Senckenberg Naturhistorische Sammlungen Dresden, Technische Sammlungen Dresden, TU Bergakademie Freiberg
The Whole Life Academy in Dresden was funded by VolkswagenStiftung.