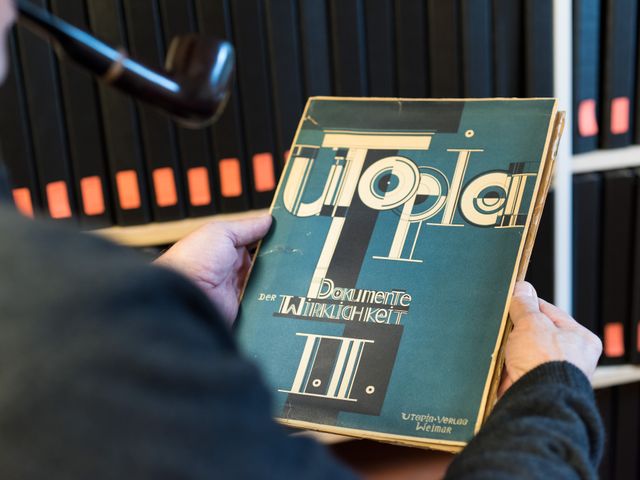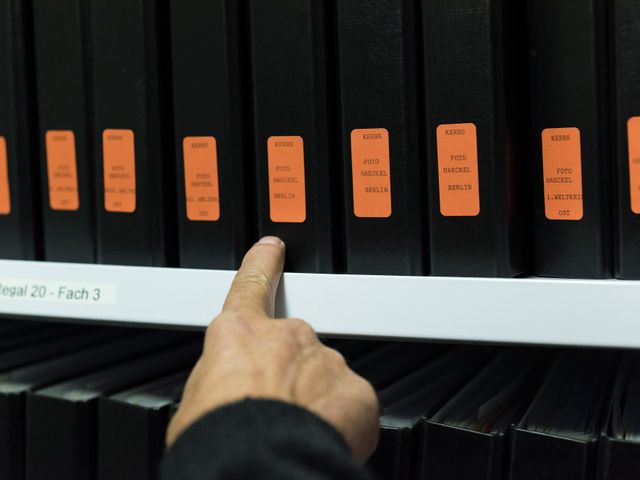 The Whole Life. Archives & Reality
In the spatial setting of a public archive viewing in the Lipsiusbau, various positions from the visual and performing arts, journalism, dance, film and theory present different methods and practices examining archival holdings. Based on individual objects of the Archiv der Avantgarden (AdA) of the Staatliche Kunstsammlungen Dresden, insights and traces in various archive locations, times and narratives will unfold. They form object-, time- and location-related case studies that test the possibilities of knowledge production in archives and experiment with new, cross-disciplinary methods. At the same time, the archive settings provide the framework for public lectures and performances that deal with the emergence, transformation and disappearance of archives on the basis of specific archive holdings.
A congress of international experts will deal with present players, methods and conditions of the institution of the archive while, in an interdisciplinary academy, young researchers have an opportunity to gain deeper insights into the contents and forms of the archives involved. The program is being developed in close cooperation with Arsenal – Institute for Film and Video Art (and partners), Pina Bausch Foundation and Staatliche Kunstsammlungen Dresden (SKD).
The Archiv der Avantgarden (AdA) was compiled by the collector Egidio Marzona and handed over to the Staatliche Kunstsammlungen Dresden at the end of 2016. The collection consists of artistic works and sketches, letters and photographs, everyday objects, furniture and design objects: collections of objects by the Bauhaus, the Milanese Memphis group or the Braun company, alongside artworks by the Fluxus movement and Russian avant-garde journals. These are just a few examples of the abundance and complexity of the collection, which potentially condenses "the whole life" of different places and times and makes the historical connections of current issues visible: How is historical design reflected in the digital? How do radical social utopias of the workers' movement affect today's political discourses? How are the collective working practices of international artistic avant-gardes of the twentieth century linked to contemporary corporate cultures?
With the AdA as a starting point, the project understands archives as social networks of object biographies. They have the potential to create links between research and social practice, political contexts, cultural life and local structures. With methods of artistic and curatorial research, the project expands a spatially limited understanding of the archive and activates archival sites as part of interdisciplinary research practices. At the same time, questions of indexicality, tectonics and the development of archive holdings as well as their historical and contemporary testimony will be discussed. On the practical level, the project will address the current development of AdA in order to allow the archive to become a place of contemporary discourse.