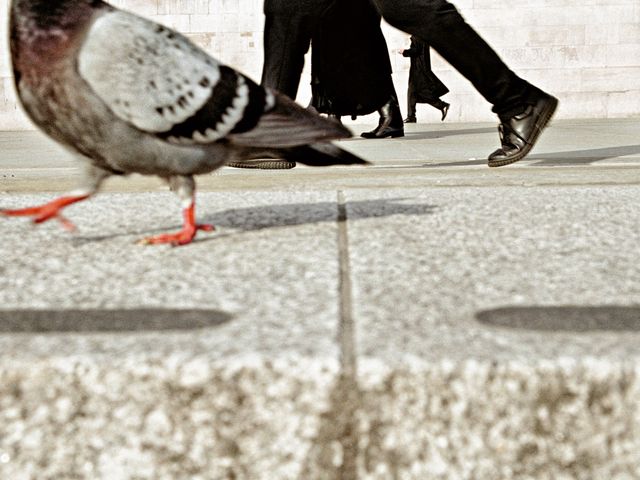 Video: Caro & Kaspar | Music: 'Recovery' by Rival Consoles, published by Erased Tapes Music, courtesy of Erased Tapes Records Ltd, erasedtapes.com
Award Ceremony Jun 18, 2019
Internationaler Literaturpreis 2019
Prize for Contemporary Literature in Translation
Award Ceremony Jun 18, 2019
A unique prize in the German literary landscape, the Internationaler Literaturpreis is awarded annually by HKW and Stiftung Elementarteilchen to the first German translation of an extraordinary work of contemporary international literature.
Award winners 2019
Author Fernanda Melchor and translator Angelica Ammar are the winners of the Internationaler Literaturpreis 2019 for translated contemporary literatures for the novel Saison der Wirbelstürme (Hurricane Season) in its first German translation. Fernanda Melchor receives a prize of 20,000 €, Angelica Ammar receives a prize of 15,000 €.
"Fernanda Melchor has written the novel of poverty in twenty-first century global capitalism, the novel of poverty born of violence against women, against homosexuals, against those who are weaker. The novel of the merciless struggle of the weakest against the even weaker and against themselves. Saison der Wirbelstürme is not a book that overtly takes up the cause of criticizing capitalism. But it still deserves this award as a political novel. Fernanda Melchor makes the situation inescapable also for us. She ensnares us in long, never-ending sentences; she knots us into her story until we don't know where to go either. It gives the unbearable shape: The beauty of these sentences makes the horror of what they tell – almost – bearable. In her translation, Angelica Ammar has spread out a carpet of words and meaning that readers can trust; its solidity never fades. She mastered the many challenges of the original with great elegance, always fully understanding. Her translation is a tremendous achievement." – Robin Detje for the Jury
Internationaler Literaturpreis 2019
On May 6, members of the jury announced the six titles on the short list at ocelot bookstore and introduced the contending authors and translators. Beginning on May 12, the Amerika-Gedenkbibliothek's Shared Readings series offered literature enthusiasts a space to gather every Sunday to read and discuss the short-listed titles together. Finally, the winning author–translator duo of the Internationaler Literaturpreis 2019 was announced by the seven-person jury at the awards ceremony on June 18 on the roof terrace of the HKW.