Grenzbezirke
Gerald Murnane | Rainer G. Schmidt
"Ich versuchte zu starren, als könnte mir etwas Bedeutendes erscheinen, wenn ich mich nur von allen äußeren Gegenständen des Sehens abwenden oder über sie hinaus sehen könnte; wenn ich nur wahrhaftig und ohne Ablenkung sehen könnte."
Jury's comments
A book about reading and seeing, the work of memory and the border districts of perception: in Gerald Murnane's novel, which does not want to be a novel so much as a report on "seemingly fictional material", a windowpane becomes an engine of memory and a crotchety old hermit who stares at book spines becomes a discoverer of worlds as he finds an answer to the question of how to approach the divine light: by interrogating everything. Rainer G. Schmidt's translation succeeds in capturing the clarity of language that characterizes this search.
— Tobias Lehmkuhl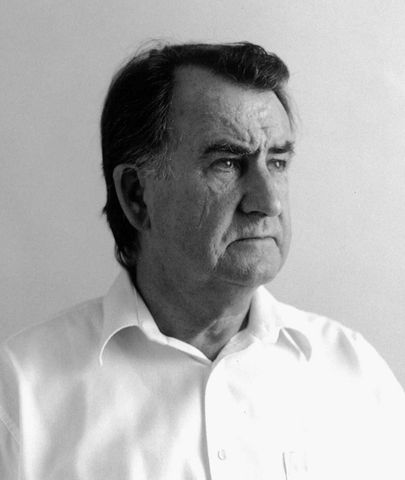 Author: Gerald Murnane
Gerald Murnane was born in Melbourne in 1939 and is the author of twelve novels, short story collections and essays. The winner of numerous prizes, he has been compared to Kafka, Calvino, Borges and Bernhard, and in recent years has been frequently mentioned as a candidate for the Nobel.
Translator: Rainer G. Schmidt
Born in 1950 in Saarland, Rainer G. Schmidt began translating Arthur Rimbaud's complete works in 1978 and since then has translated works by Henri Michaux, Victor Segalen and Herman Melville, among others. He was awarded the Paul-Celan-Preis in 1998.