Writing workshop for adults
Between Weimarer Republik and Now
Free admission, with entry ticket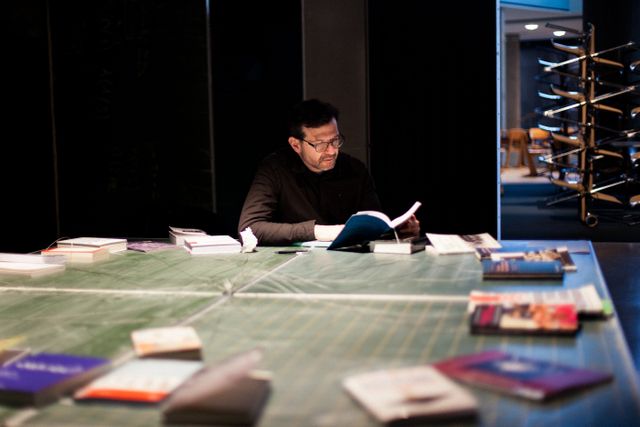 Fleeing from Germany, fleeing to Germany: Between Weimarer Republik and Now gathers works by refugee authors. Some emigrated from Germany before the Second World War, others came to Germany later. The writing workshop begins with reading literary excerpts. Discussing them will lead to free, associative writing in groups and eventually to writing on one's own.
With Dima Al-Bitar Kalaji, Anas Maghrebi, Ariane Simard, Sam Zamrik
The workshop is part of Thinking with the Pen and a Beat, a weekend curated by Sam Zamrik, poet, translator and musician from Damascus. Each of the workshops in the series can be attended independently.