Writing workshop for adults
Listening Critically
Free admission, with entry ticket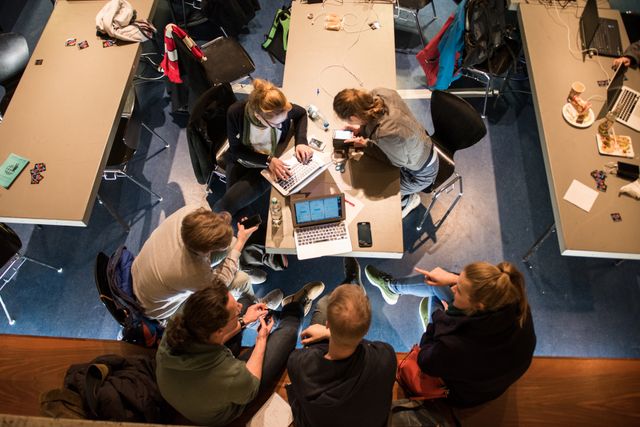 What does the German language sound like? Listening Critically explores refugee policy and free expression as well as integration and exile. The writing workshop juxtaposes the narratives of the Archive of Refuge with legal texts in "officialese." Joint writing exercises and analyses ask how the wishes and expectations of new arrivals relate to bureaucratic realities in Germany.
With Dima Al-Bitar Kalaji, Anas Maghrebi, Ariane Simard, Sam Zamrik
The workshop is part of Thinking with the Pen and a Beat, a weekend curated by Sam Zamrik, poet, translator and musician from Damascus. Each of the workshops in the series can be attended independently.