#Instituting: Workshops & Public Program
Sat, Jun 26, 2021
Athens, Berlin, online
Free of charge, with registration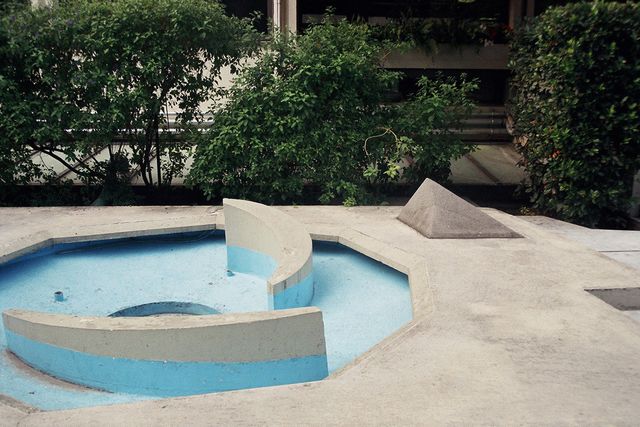 Saturday, June 26
10am–1.30pm EEST (Athens)
Workshop in Athens, with registration
Institutional Hacks for Reclaiming Urban Space
With Constantina Theodorou in collaboration with CoHab Athens
Guest: Dimitra Siatitsa
How could the status quo be altered by reprogramming the existing housing infrastructures? How to exploit its inherent capabilities to create legal innovations and prototypes in relation to housing that could be shared massively? Collectively unpacking notions of legality, illegality and alegality in relation to urban space, the workshop invites participants to rethink instituting as hacking, to explore creative hacks of existing legal and urban infrastructure as a form of urban resistance. It begins with a walk around Exarchia and Victoria square, a highly contested urban environment in the centre of crisis-ridden Athens. The area serves as a paradigm, informal in feeling, yet produced entirely in accordance with the law through a popular consensus on the interpretation of planning regulation and bringing into discussion other paradigms of reclaiming urban spaces through the adoption of corporate methods, such as cooperative housing experiments for the decommodification of property. In the second part, participants will relocate at Goethe-Institute. Utilizing CoHab Athens participatory research methods they will aim to share and imagine prototypes of institutional hacking towards processes of commοning.
3–6pm EEST / 2–5pm CEST (Berlin)
Workshop online booked out, workshop at Goethe Institut Athens with registration
In Portuguese with English translation
Sex Workers Creating Institutions to End Institutionalized Violence
With Associação das Prostitutas de Minas Gerais (APROSMIG) and melke
How to create institutions when the legal, economic and cultural systems are against you? Convened by sex, cultural and art workers, this workshop is an invitation to observe habits, impulses and gEESTures that (may) make people replay choreographies of subalternization and invalidation in collective processes. Springing from the trajectory of sex workers setting up a museum that acknowledges their social life, this workshop will look at hierarchies and the criminalizing and carceral effects with which sex workers have to deal. The participants will comprehend the act of creating a museum led by sex workers as a proposal of conviviality between those who sell and those who never sold sex. They are invited to take part in a conversation and, with the help of an anonymous writing exercise, go beyond shame and taboo to address the issues and anxieties that emerge in the process. Immersed in a polyphonic and active listening atmosphere, participants will conjure ways of improvising a liveable life that go apart from salvationism, correction, narcissism, indifference, erasure, cognitive tutelage and criminalization.
8:45pm EEST (The Greek Film Archive, Megalou Alexandrou 13, Athens)
Instituting Otherwise
Discussion with Gigi Argyropoulou, Bernd Scherer, Adania Shibli, Savvy Contemporary (Sagal Farah, Kelly Krugman, Lynhan Balatbat-Helbock)
How might instituting otherwise look like today and in relation to specific socio-political landscapes? Can such processes exist (and persist) within existing institutions? How fundamental is the spatial element in processes of instituting? Can such forms challenge existing imaginaries and operate ephemerally as modes of organizing that intervene in sedimented social modus operandi? A discussion about instituting, institutions, monsters and emergent forms of doing things otherwise.
9.45pm EEST (The Greek Film Archive, Megalou Alexandrou 13, Athens)
Athens
Scola Di Tarafe
Film screening
D: Filipa César and Sónia Vaz Borges, Guinea Bissau 2020, 30 min, Kreol with English subtitles
With an introduction by Jonas Tinius
The filmmakers and artists Filipa César and Sónia Vaz Borges recently went to Guinea Bissau to research the conditions of the students in the guerrilla schools in the mangroves. Instead, they themselves soon became the learners and the first lesson was how to walk. If you walk straight, placing your heels on the ground first, you promptly slip and fall in the dams of the flooded mangrove rice field or you get stuck in the mangrove mud. You need to lower your body, flex your knees and stick your toes vertically into the mud, extend your arms forward in a conscious and present movement. The film shows how in the mangrove school the learning happens with the whole body.