#Instituting
With Stefano Harney, Fred Moten, ruangrupa and others
Thu, Jun 24, 2021
Livestream & Athens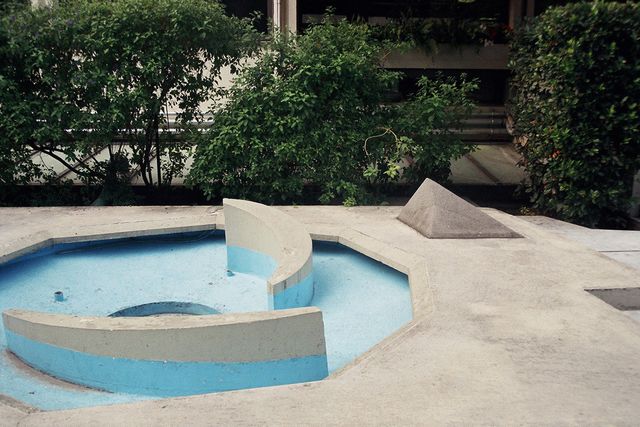 What could processes of self-organizing and collective making look like in the current landscape? In what ways might they affect public processes of social improvisation? How might such forms of "instituting" give rise to other forms of institutions? Inviting theoretical as well as practical approaches, this edition of the New Alphabet School studies "instituting" as an incomplete, fugitive and thus continuous process that constantly seeks out ways to interact with evolving strictures of the here and now. In their book Now (2017) the Invisible Committee argues that "in reality what we need are not institutions but forms... Everything that lives is only forms and interactions of forms". How to begin to study this process, this evolving mutation and redefinition of forms as social improvisation, inseparable from emergent imaginings and imaginaries of a livable life?
With contributions by Fred Moten & Stefano Harney; ruangrupa (Reza Afisina, Iswanto Hartono, Farid Rakun and Andrea Linnenkohl) and Adania Shibli
With Workshops by Associação das Prostitutas de Minas Gerais – APROSMIG & melke; Berit Fischer; diffrakt, Simon Fleury, Sam Nightingale, Chara Stergiou & Aslı Uludağ , Co-Hab Athens & Constantina Theodorou and SAVVY Contemporary (Lynhan Balatbat-Helbock, Sagal Farah, Kelly Krugman)
Curated by Gigi Argyropoulou and Kostas Tzimoulis in cooperation with Eight/Το Οχτώ, Goethe-Institut Athens and the Minor Universality Project by Saarland University
Thursday, June 24
7pm EEST (Athens) / 6pm CEST (Berlin)
Opening
7.30pm EEST (Athens) / 6.30pm CEST (Berlin)
lumbung: A Study Case on Relations
Conversation with ruangrupa (Reza Afisina, Iswanto Hartono, Farid Rakun and Andrea Linnenkohl)
Can curatorial practice be like a collection of dashed lines connecting different interdependent nodes? How does an artistic and economic model that is rooted in collectivity, communal resource sharing and equal allocation work in practice? And how can this process-led approach look like for one of the most important exhibitions worldwide?
As a non-membership entity, ruangrupa considers itself as a pool of resources that can be shared with others, rather than a tightly-knitted community. To learn from other contexts, places and times, is crucial. As first artists' collective ever to be appointed for the artistic direction of documenta, ruangrupa considers the opportunity to work on documenta fifteen (Kassel, 2022) as a continuation of its practice's main trajectory in collective sustainability and governance. They did not create a new proposal for documenta fifteen, instead they invited documenta (back) to join this journey they were already embarking on. ruangrupa's curatorial strategy centres upon the notion of lumbung, a rice barn that stores the communally-produced common resource for future use. For documenta fifteen, the collective is extending the invitation to join this practice to lumbung members and artists. At the New Alphabet School, their conversation will evolve around questions like: how to sustain the often overlooked artistic and cultural instituting practices and how an organization like documenta could become part of such an ecosystem rather than exhibiting it.
8.15pm EEST (Athens) / 7.15pm CEST (Berlin)
Abolition and Exodus
Conversation with Fred Moten and Stefano Harney
As with fight and flight, there is neither separation nor interplay between abolition and exodus. That they are intra-active and inter-inanimate is a matter for study and a matter of strategy that is crucial when the distinction between the performative and the constative seems also to have broken down. In their conversation, Fred Moten and Stefano Harney address non-local practices of solidarity and discuss a shift of emphasis from the metaphysical foundations of political ontology to the social enactment of social existence. The rapper KRS-One and soul musician Curtis Mayfield will guide them as their great teachers in this shift, which is all but infinite and more than infinitesimal.
9pm EEST (Athens) / 8pm CEST (Berlin)
Discussion
with Stefano Harney, Fred Moten and ruangrupa, moderated by Gigi Argyropoulou