Nossa Terra
With Filipa César and Léa Morin
Sat, Mar 26, 2022
Phantom Cinema (lobby)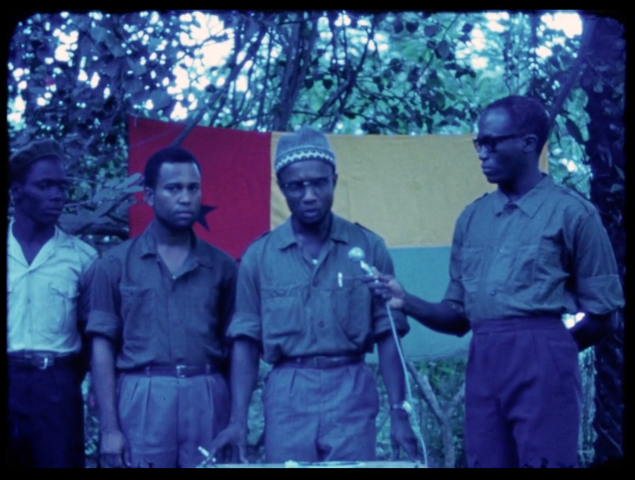 Nossa Terra
D: Mário Marret, Guinea-Bissau, 1966, 40 min
Mário Marret was a filmmaker engaged in resistance and social justice struggles. His film Nossa Terra (1966) evolved from a close connection with the PAIGC (African Party for the Independence of Guinea and Cape Verde) during the Guinea-Bissau war of independence. In 2012, prints of Nossa Terra were found in the national film archive in Guinea-Bissau (INCA – Instituto Nacional de Cinema e Audiovisual), but they were in an irreversible state of decay. Only recently, film curator Léa Morin unearthed a print in good condition at Third World Newsreel in New York.
A program by Filipa César and Léa Morin
Digital transfer courtesy of Wisconsin Center for Film and Theater Research, University of Wisconsin-Madison.