In the Listening Depot
Sound performances for all ages with musiktheater bruit!
For children ages 5 and up and for adults
Register at: tickets@hkw.de

You can participate in each individual workshop; prior knowledge is not necessary.

In German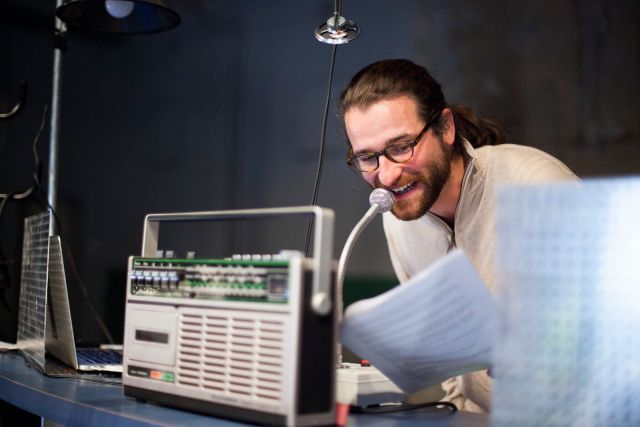 Who is it that makes radio and who sits by their radio and listens? In the Listening Depot with musiktheater bruit!, visitors can dive into a radio world with visible frequencies and audible pictures. Along with a radio broadcast, sound miniatures will be created about the 13 chapters of the walk-in radio archive.