Radiophonic Spaces
Walk-in radio archive and platform for listening knowledge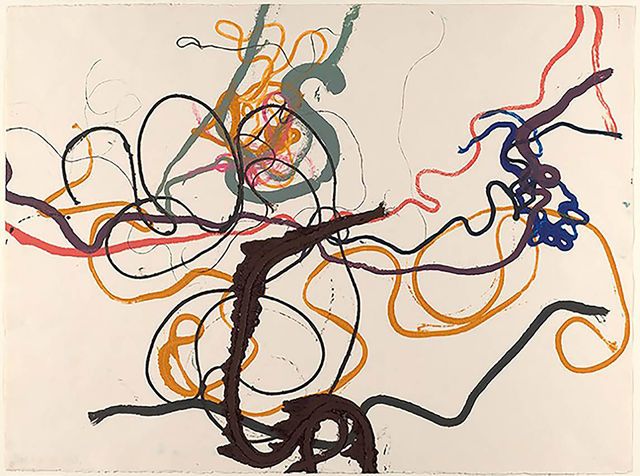 About 100 years ago, the radio began to change our listening habits and to revolutionize the cultural techniques of transmission and reception. The term "radiophonic" describes the resulting constellation of technically conveyed sound and space—the listening experience in which a sound unites with the ambient noises of the medium and channel to create an original experience. "Radiophonic" thus also describes knowledge that developed in the course of the twentieth century in people's use of wireless devices. Since the beginning of digitization, the radio has been in transition. While radio art migrates to other media, the possibilities and occurrences of transmission and reception are multiplying. Twenty-first-century humans are constantly "broadcasting" in many different directions. The question of what is being transmitted and received, what is hidden and what is understood, not only pursues technical processes and psychoacoustic habits, but also political interests.
What knowledge did the institution of radio provide in the twentieth century and how does it influence the radiophonic environment today? What significance does listening knowledge have in our present-day, shaped as it is by visual cultures? How are the cultures, aesthetics, and politics of transmission and reception changing? What criteria determine our "station searches" today? Who controls and who is being controlled?
Radiophonic Spaces combines artistic examination of radio art and its radiophonic environment, with a scientific research project led by the chair for Experimental Radio at Bauhaus University Weimar. A team of radio artists and researchers, headed by Nathalie Singer, conceived a listening room, which enables visitors to hear and explore more than 200 works of international radio art. Radiophonic Spaces is a walk-in radio room, experimental archive, studio, and sound stage all in one. It presents experiments, forms of production, and composition methods of radio, its apparatuses and discourses. Conveyed by means of an immersive audio technology, visitors' movements trigger individual works from 100 years of radio art. The artist, architect, and musician Cevdet Erek designed an architecture allowing the audience to explore the interplay of sound and space. This setting is interlocked with a digital reference work on the history of radio art being accessible on site.
The sound exhibits are arranged according to themes such as "Radio Silence," "Remix and Re-Staging" and "Record Stories." Based on individual movement decisions, visitors can take different directions within radio art. Additionally workstations provide further information as well as context material. Things that have disappeared in archives, or only been described in a few publications are brought together in a multimedia form for the first time: radio plays, acoustic excerpts from productions, scripts, scores, or personal notes, documentary images from the studios and filmed statements by composers, authors, and directors. Here, visitors can also explore questions about the connections between the cultural and political geneses of the works, the experimental studio conditions and the resulting aesthetics, the labs, and their artists.
From November 1–3, the walk-in radio archive opens with the three-day event Der Ohrenmensch exploring the knowledge of listening. International artists and scientists from a wide field will use experimental formats to question the status and possibilities of the radiophonic constellation. In concerts, lectures, and performances, contributors will explore aesthetic and theoretical conditions of the radiophonic event as well as political options for action within the radiophonic space.
Radiophonic Spaces will continue to be intensely used, discussed, and communicated: Every week from Thursday to Monday from 5 p.m. there will be talks, lectures, performances, guided tours, film screenings, or joint listening sessions. Research groups (e.g. seminars and radio program makers) and educational projects will invite the audience to listen to, present, and examine individual works from the archive in order to track the relationship between radio art and the institution of radio.
Radiophonic Spaces with works by Ammer & Console, Alessandro Bosetti, Andrea Cohen and Diego Losa, John Cage, Ferdinand Kriwet, Christina Kubisch, Friederike Mayröcker, Michaela Melián, László Moholy-Nagy, Kaye Mortley, Olaf Nicolai, Georges Perec, Paul Plamper, Milo Rau, Carl Sagan, Natascha Sadr Haghighian, Eran Schaerf, Dziga Vertov, Ror Wolf, and others.
Conceived by Nathalie Singer (Professor for Experimental Radio, Bauhaus University Weimar) with a team of radio experts.
Der Ohrenmensch with contributions by ARK (Johannes Ismaiel-Wendt, Sebastian Kunas, Malte Pelleter), Nathalie Anguezomo Mba Bikoro and Gilles Aubry, Hermann Bohlen, Lino Camprubí, Cevdet Erek, Wolfgang Ernst, Beatriz Ferreyra, Marie Guérin, Wolfgang Hagen, Ute Holl, Alexandra Hui, Hassan Khan, Sebastian Kunas, Verena Kuni, Aurélie Nyirabikali Lierman, Flora Lysen, Stefan Maier, Mara Mills, Nástio Mosquito and Martin Hirsch, Marko Peljhan, Marina Rosenfeld, Zoran Terzić, Viktoria Tkaczyk, Sarah Washington, Anna Zett, Elisabeth Zimmermann, and others.
Part of 100 Years of Now