Reiko Tomii: An Anatomy of the Wilderness in 1960s Art in Japan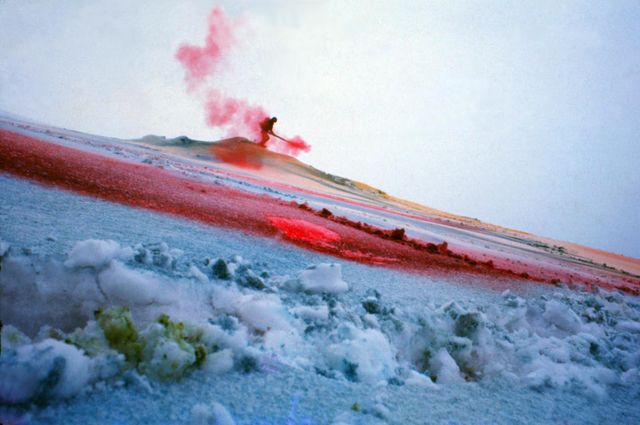 Resonance is a keyword in the study of postwar art, pointing to the growing occurrences of similar practices found around the same time across geographical boundaries, even when there are no evident connections, that is, interpersonal and informational knowledge. As Tomii has demonstrated in her recent book, Radicalism in the Wilderness: International Contemporaneity and 1960s Art in Japan (2016), resonances, together with connections, embody the postwar decades of "international contemporaneity" or kokusaiteki dōjisei, which prefigured today's "contemporary art".
In conjunction with the exhibition "Misfits", Tomii will focus on the resonating practices in the wilderness of 1960s Japan, highlighting the work by three practitioners, Matsuzawa Yutaka, The Play, and GUN, who assumed conscious distance from the mainstream, in contrast with such mainstream practitioners as Gutai, Hi Red Center, Mono-ha, and Bikyōtō. By detailing the nature of the wilderness, she prepares for a further discussion imperative in world art history to understand similar phenomena across various locales in a global spectrum.
Reiko Tomii is an independent art historian and curator who investigates post-1945 Japanese art in global and local contexts. Her research topic encompasses "international contemporaneity," collectivism, and conceptualism in 1960s art, as demonstrated by her contribution to Global Conceptualism at Queens Museum of Art (1999), Century City at Tate Modern (2001), and Art, Anti-Art, Non-Art at Getty Research Institute (2007). She has worked closely with numerous artists including Yayoi Kusama, Xu Bing, and Ushio Shinohara. As co-founder/co-director of PoNJA-GenKon, a scholarly listserve, she has organized a number of symposiums and panels. Her latest publication is Radicalism in the Wilderness: International Contemporaneity and 1960s Art in Japan (2016), which won the 2017 Robert Motherwell Book Award.