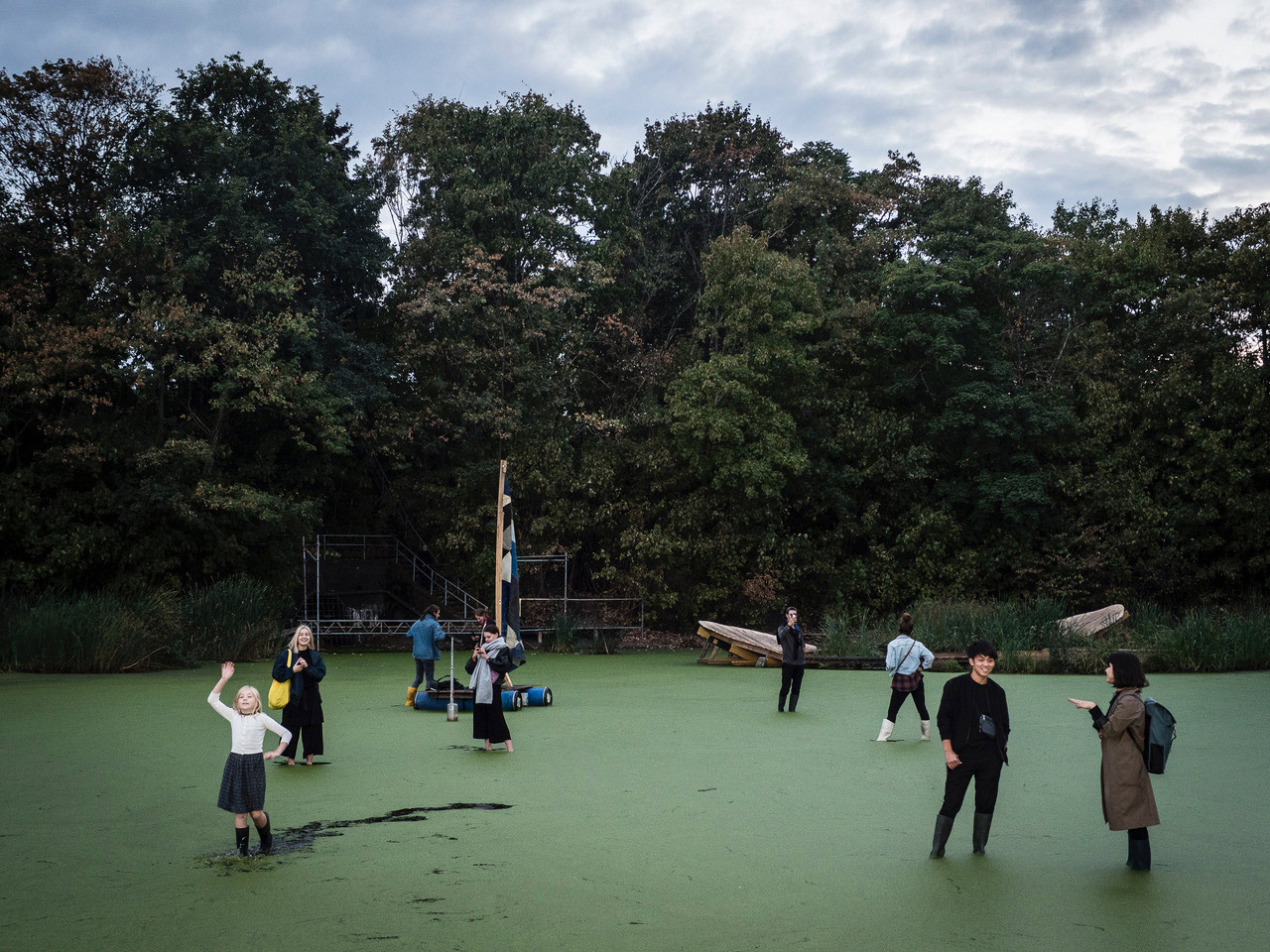 S.O.S. – Schools of Sustainability
Can Schools Save the Climate?
School projects, workshops, closing congress, teacher training courses
What needs to change in schools in view of the climate crisis? Saving CO2 is important, but curricula and subject structures also need to be rethought. Can artistic approaches motivate schools to become fit for the future of the climate?
The climate crisis demands rapid action and rethinking at all levels. Together with three Berlin schools and eight artists, Haus der Kulturen der Welt is looking at the school system to initiate sustainable change processes: How can we live and experience sustainability in the classroom, in the building and other resources, in our awareness? The focus is on artistic research as a method for opening new perspectives on the world and its complexities in an open and participatory process. This process will be supervised by experts from education, ecology and politics. The result is a vision of a new curriculum, a contemporary school that is forward-looking in its architecture, teaching and technologies. At a closing congress, the students present their school projects to their peers in workshops and an exhibition and discuss their demands with decision-makers from schools, politics and administration. Two teacher training courses will draw on the experience of the project work to provide recommendations for teaching practice.
Accompanying research:
Students from the University of Duisburg-Essen under the direction of Maren Ziese and Sarah Wenzinger accompany the project artistically and scientifically and develop materials for educators.