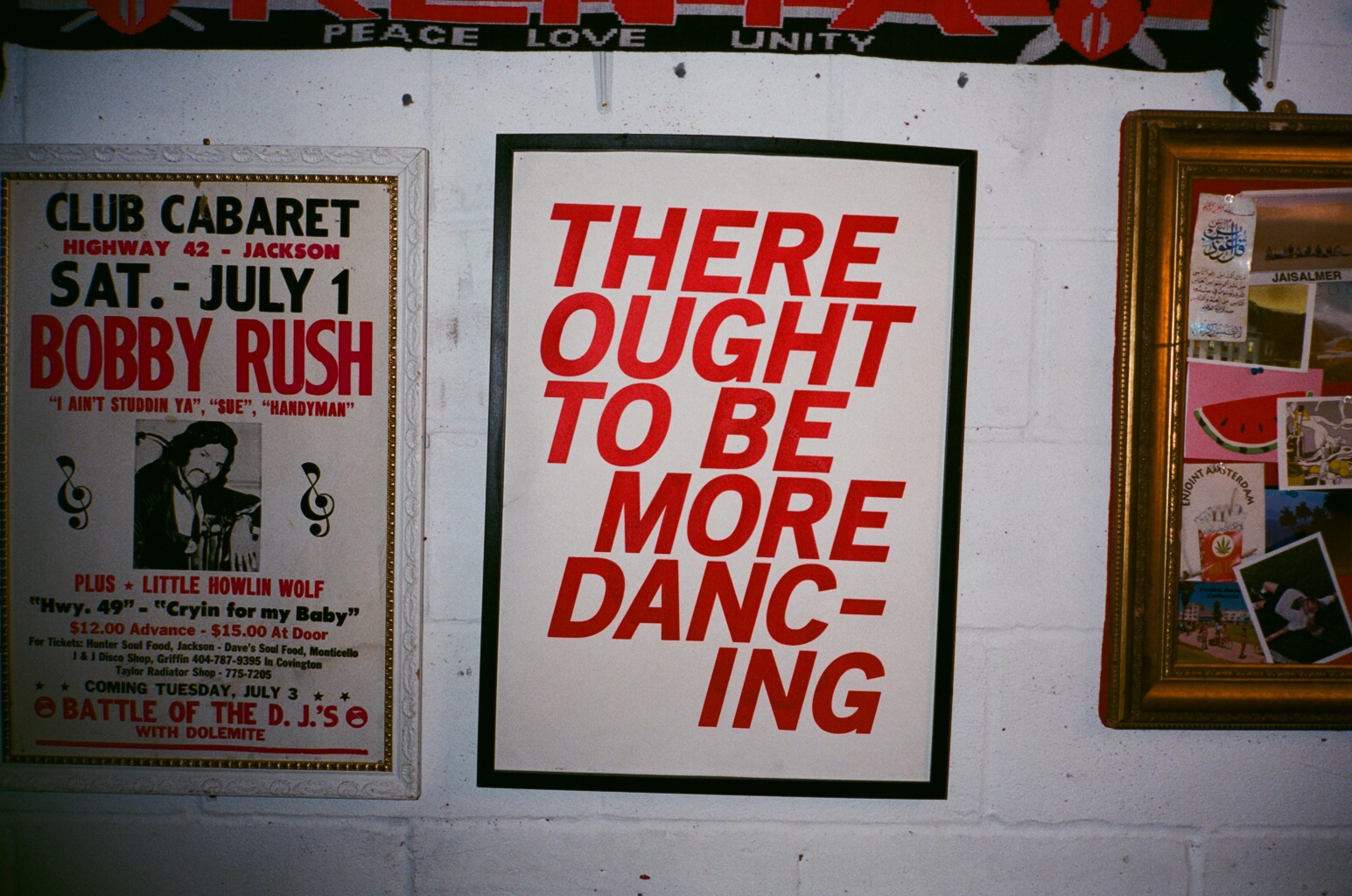 Politics of the Dance Floor
Podcast by Kerstin Meißner and Sarah Farina | July until October 2020
What is the relationship between rave and resistance? What does social justice look like on and off the dance floor?
During the coronavirus pandemic, the desolate situation of the club scene reflects present-day social, political and cultural challenges. The dance floor, a place of lived social utopia and resistant practices, has been put on a forced break. But it is also globally networked and political, also and especially because it is vulnerable.
The podcast series by Sarah Farina and Kerstin Meißner aka Transmission explores the varied responses of club culture to current events. How can this momentum advance new ways of raving and experiencing club music? In three podcasts, representatives from the diverse spectrum of club culture will focus their eyes and ears on the Politics of the Dance Floor.
Episode 3: Reset
The music industry is dominated by neoliberal structures; large corporations hold the monopoly. How can the gatekeepers' power be redistributed? Is it possible to collectivize mainstream digital platforms? And what role do class, privilege and representation play? The third episode of the Politics of the Dance Floor podcast explores the economic aspects of club culture. The producer, performer and astrophysicist houaïda speaks with the founder of an independent communications agency Melissa Taylor, the label manager Nicky Böhm and the DJ and musicologist He Zhao about social change and the responsibility of the dance community.
Episode 2: Sustainability
How can nightlife be designed in harmony with the earth's finite resources? What would really be necessary to create a club experience that takes the climate and fragility of all of us into account? And how does this relate to physical pleasure? Community organizer Sarj Lynch hosts the second episode of the Politics of the Dance Floor podcast and discusses sustainability in club culture with Camille Barton, Avril Ceballos and Konstanze Meyer. They share their visions of practices that allow life to flourish: to go from greenwashing to environmental justice, from discrimination to inclusion, from marginalization to support. The motto of the hour: We're a part of the world, let's take care of it.
Episode 1: Solidarity
Raving is community, solidarity, contact. A club can be a safer space, especially for People of Color, Black people and LGBTQ+ people. How do the communities bridge the pandemic void? What mechanisms of social exclusion exist even in the music scene and club culture? And what role does gentrification play? In the first episode of the Politics of the Dance Floor podcast, Erkan Affan speaks with Yuko Asanuma, Lakuti and Jay Jay Revlon about solidarity. They discuss participation, the advantages and disadvantages of online DJ sets and why it's always work to show solidarity with others.