Technologies of Impossible Repair
Sun, Sep 15, 2019
Lecture Hall
English, without translation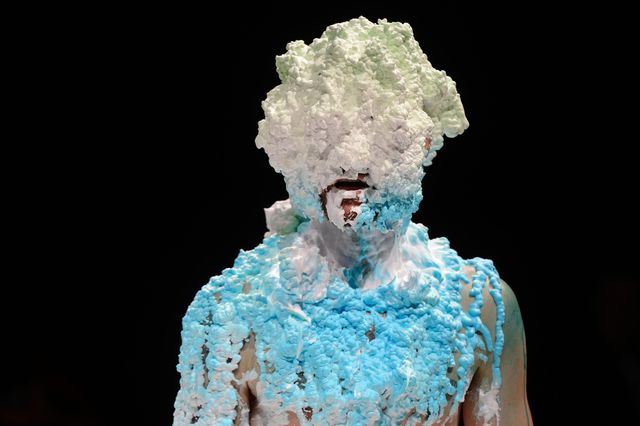 Technologies of Impossible Repair is the name Jeremy Wade gives to a fictional repertoire of practices, tools and materials made in his work as a performer, performance maker, teacher and curator working with social practice. The technologies have emerged from an intense problematizing of care and repair in the complicated now using fiction, extrapolation and trickster tactics to re-align with life on new terms, fix broken things and dream otherwise about less violent futures. Formed from the lived experiences of bad feelings, depression and exhaustion from the endless imperatives of self-management, Technologies of Impossible Repair re-situates the stories that haunt us making a plea for social, political alchemy.
Special thanks to Kerstin Stakemeier, Michael Rolinick and Zander Porter for their dramaturgical support and artistic advice
Death Asshole Rave Video (2015)
Directed and performed by Jeremy Wade; written by Ezra Green in collaboration with Jeremy Wade; video: Liz Rosenfeld; sound: Mika Risiko; costume: Minttu Vesala; lights: Andreas Harder; artistic advisor: Thomas Schaupp, Jared Gradinger; production: björn & björn; additional music by Diamanda Galas, Peter Greenaway, Tian Rottveel and God Speed You Black Emperor
TOIR has been remixed and updated in 2019 with dramaturgical and artistic support from Zander Porter, a core member of XenoEntities Network.