Bright Phoebus Revisited | Peter Cat Recording Co.
Admission: Evening ticket (2 concerts + film) 16€/12€
Open-air on the roof terrace

7 pm Peter Cat Recording Co.
8.30 pm Bright Phoebus Revisited
10 pm The Ballad of Shirley Collins (film)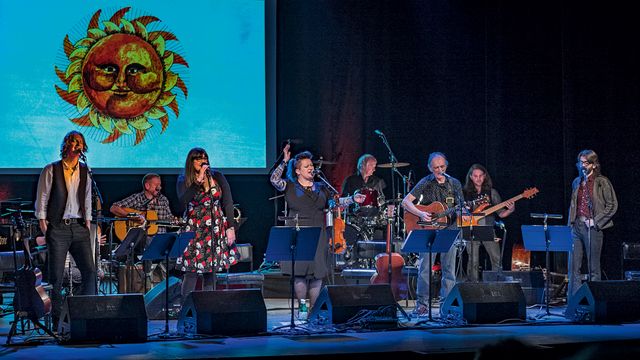 When the somber folk-rock album Bright Phoebus by Lal & Mike Waterson appeared in 1972, reactions from the British scene were dismissive. Admirers today, like Jarvis Cocker, consider it a masterpiece; its rerelease in 2017 was met with great resonance both in the press and with audiences.
The Watersons are one of England's most significant folk families; heard on the album along with the late Lal and Mike are their sister Norma and the exceptional guitarist Martin Carthy. The latter's daughter Eliza Carthy, along with Martin Carthy and Lal's daughter Marry Waterson, make up the current live band.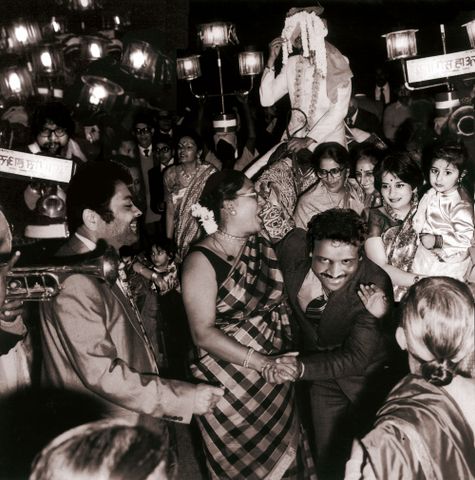 Peter Cat Recording Co.
With music that is strikingly reminiscent of legendary early 1980s Britpop bands like The Monochrome Set, Aztec Camera, or Orange Juice, PCRC, as their fans call them, have become stars in the big cities of the Indian subcontinent. On top of that, Suryakant Sawhney sings in his inimitable world-weary way. When playing live, the band quite often turns the whole deal into sweeping instrumental freak-outs. The five from New Delhi once played their first paid gig at a wedding—not the typical place for an indie rock concert, even in India.