Award Ceremony, followed by a concert with Horst Wegener and Groove Department
Award Ceremony: Our Schools! Ideas Competition
With the Federal President, moderation: Andrea Thilo
With simultaneous translation English/German
Children and young people get to have their say here: The students who have submitted the most exciting ideas in the creative competition will present what they imagine and wish for schools in the presence of the Federal President. This will be followed by a celebration on the roof terrace: with concerts by Horst Wegener and Groove Department.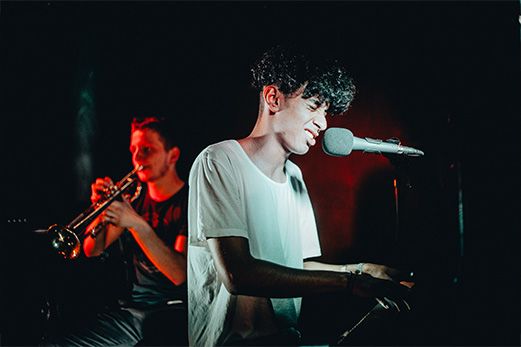 Horst Wegener's music makes the connections between rap, jazz, funk, and pop—with his hip-hop beats and critical texts the 21-year-old and his 9-person band invite us to dance, but also to reflect.
With saxophone, trumpet, trombone, bass, and drums the 9-person ensemble Groove Department from the Leo Kestenberg Musikschule plays blues, ska, and jazz—to get us all in the mood.