Who what how works?
With Maria Mohr and Stefanie Schlüter
The event is fully booked.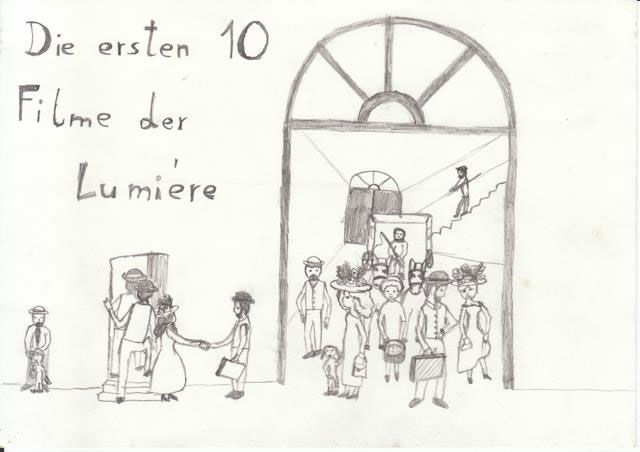 The first-ever film screening for a paying audience—in Paris in 1895—lasted around twenty minutes. Each of the ten short films it included was just under a minute in length. The first one to be shown was the Lumière brothers' "Workers Leaving the Lumière Factory."
Beginning with this short piece, the program will present various films from the history of cinema, from the early 20th century to the present, which deal with the conditions of work. Who works and who doesn't? What kinds of work are done by men, what kinds by women? How was work organized 100 years ago, and how is it organized today? What is work like for Europeans, and for people on other continents?
The young workshop participants will try their hand at the filmmaker's craft: How does the perspective—literally and figuratively—change when one films people working in a close-up versus a distance shot? How is a film created from separate individual shots, the smallest narrative units? The location for the shoot will be the Haus der Kulturen der Welt.