Education and Democratization
Discussion with Njabulo S Ndebele, Carole Bloch and Xolela Mangcu, moderated by Birgit Morgenrath
with simultaneous translation into English and German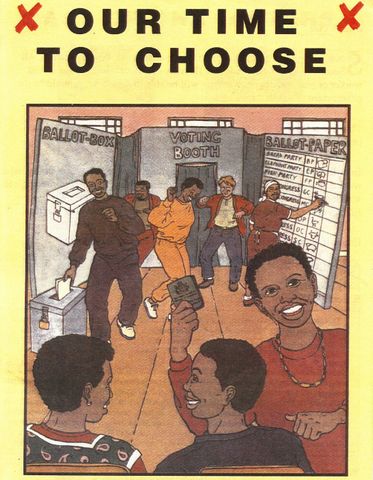 In 1996, South Africa adopted a new constitution and passed the South African Schools Act. The thrust of this legislation was to provide for a uniform system for the organisation, governance and funding of schools. Massive literacy campaigns, a commitment to multilingualism and profound reforms marked the way. Today, there is growing unrest over low-quality tuition and overcrowded schools lacking water and electricity. Despite all rhetorics, the educational gap between rich and poor is growing. What has been achieved, what needs to be reinvented? What role could schools play in the reinvention of subjectivity, how could they contribute to ensure an active, discerning citizenship? How should civil society deal with the educational deficits? And how is digitalization changing the educational approaches to literacy?
Carole Bloch is director of PRAESA, a non-government multilingual education organization affiliated to the University of Cape Town. PRAESA researches and develops alternative forms of language and literacy education in South Africa, and drives the Nal'ibali national reading-for-enjoyment campaign to set up reading clubs that promote and sustain the joy of reading and storytelling between adults and children. She is also founder of the "Little Hands Trust," which develops multilingual children's literature in Africa.
Xolela Mangcu is associate professor of sociology at the University of Cape Town and the Oppenheimer Fellow at the Hutchins Center for African and African American Research at Harvard University. He is the author and co-author of seven books, including the recently published, "Biko: A Biography" (Tafelberg, 2012). Mangcu was previously a columnist for the Business Day, the Weekender and the Sunday Independent in South Africa and has also been a commentator for CNN, BBC, Al-Jazeera. He has held fellowships at the Brookings Institution, Harvard University, the Massachusetts Institute of Technology, and the Rockefeller Foundation. Mangcu obtained his Ph.D. in City and Regional Planning from Cornell University and holds MSc (Development Planning) and BA ( Sociology) degrees from Wits University. The Sunday Times (South Africa)has described him as "possibly the most prolific public intellectual in South Africa."
Birgit Morgenrath is an author and journalist for, among other outlets, the ARD's radio departments. After studying German studies and political science and her education in journalism, Morgenrath worked in the middle of the 1980s as an editor, reporter, and moderator at WDR from 1985 to 1989. She was later a member of the collective Rheinisches JournalistInnen Büro in Cologne until 2011. Her main focuses include history, economics, and environmental issues in South Africa and the southern African region as well as African literature. She is co-author of the book "Deutsches Kapital am Kap—Kollaboration mit dem Apartheidregime," published by Edition Nautilus in 2003, further she translated Denis Goldberg's autobiography "The Mission: A Life for Freedom in South Africa" into German.
Njabulo S Ndebele is a fiction and essay writer, public commentator, and one of the key figures in South African higher education. Since 2013, Ndebele has served as chairman of the Mandela Rhodes Foundation and the Nelson Mandela Foundation, and in 2012 was appointed Chancellor of the University of Johannesburg. As a publicist he is known for his essays about South African literature and culture as well as his precise interventions in political questions. His most well-known publications include the collection of essays "Rediscovery of the Ordinary" (COSAW, 1991), the Noma Award-winning volume of short stories "Fools and Other Stories" (Ravan Press, 1984), his novel "The Cry of Winnie Mandela" (Ayebia Clarke, 2004), and the essay collection "Fine Lines from the Box" (Umuzi, 2007).