Belonging to the Voices Who Live in It
Poetry reading by Antjie Krog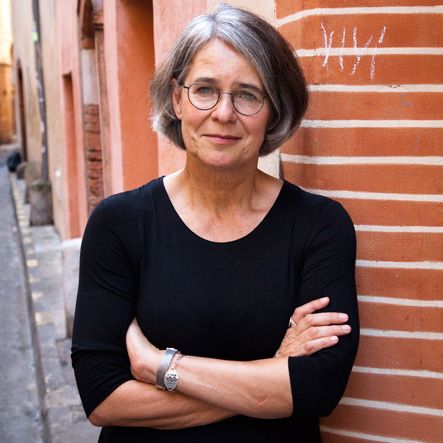 The poet Antjie Krog focuses on her home country South Africa: living there, loving it, being angry at it, displaying its many voices, ancient and contemporary.
A reading in Afrikaans, English, and |Xam assisted by Christian Kesten.
Christian Kesten is a vocalist, performer, composer, and director who developed a repertoire of expanded vocal techniques in which the main focus is on sound and the fine nuance of tone colors. His work examines the relationships between voice and action, music and language, music and visual arts, and the penetration of sound and space.
As a performer of new vocal music and new musical theater with a number of debut performances and international concerts under his belt, Kesten has worked with Alessandro Bosetti, Lucio Capece, Jacques Demierre, Radu Malfatti, Chico Mello, Makiko Nishikaze, Josef Anton Riedl, Klaus Schedl, Iris ter Schiphorst, Dieter Schnebel, the chamber ensemble Neue Musik Berlin, the Ensemble Modern, Apartment House London, and many others. He is a member of the Maulwerker ensemble. Kesten has received numerous grants, composition commissions, and sponsorships, including a stipend from the Villa Aurora Los Angeles in 2007. Guest lectures, and lectureships in Berlin, Europe, Israel, the United States, and Canada. [christiankesten.de]
Antjie Krog is a poet, writer, journalist and professor at the University of the Western Cape. She published twelve volumes of poetry and three non-fiction books. "Country of my Skull" (1998) about the South African Truth and Reconciliation Commission on which she reported as a radio journalist, and "A Change of Tongue" (2004) about the transformation in South Africa after ten years, have been nominated by South African librarians (LIASA) as two of the ten most important books written in ten years of democracy. Her third non-fiction book "Begging to be Black" (2009) deals with learning to live within a black majority. Further she translated the autobiography of Nelson Mandela, "Long Walk to Freedom" into Afrikaans. Krog won all of the prestigious South African awards for non-fiction, translation and poetry available in Afrikaans and English, as well as the Stockholm Award from the Hiroshima Foundation for Peace and Culture for the year 2000, and the Open Society Prize from the Central European University (previous winners were Jürgen Habermas and Vaclav Havel).