After Year Zero – Exhibition
Thu, Sep 19–Sun, Nov 24, 2013

Ticket: Exhibition and Films 6/4€
Wed–Mon and on holidays 11–19h
Extended opening hours on Okt 3-5 and Nov 23-24: 11-22h
Admission: 6/4 €, Mo + U16 frei
(Some of the works on show at the exhibition are not suitable for minors)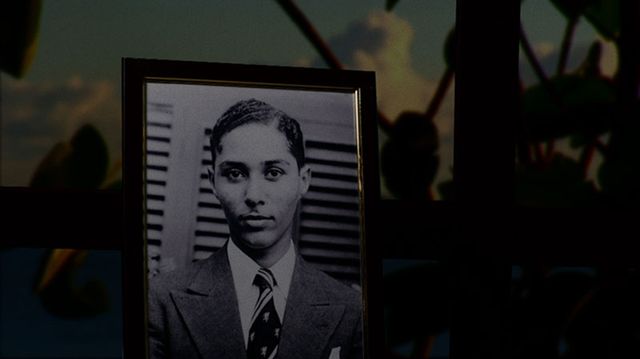 The reorganization of the world after the "Stunde Null" 1945, is told here with a focus on the intersection between European and African history. The installations and videos by artists such as John Akomfrah, Jihan El-Tahri, or Kader Attia reflect an engagement with Western modernism and its universally posited values. In addition, a conference will focus on "geographies of collaboration".
In his new work, John Akomfrah traces the relation between the African liberation movements' language and current political realities of the former colonies. The Unfinished Conversation (2012) is devoted to the cultural theorist Stuart Hall and his vision of a post-racial society.
Kader Attia investigates cultural practices of mutual appropriation and representation between Africa and Europe. He researches African colonial history and its interconnection with the Christian mission, taking on the topic of the Vatican's vast collection of African art and cult objects.
Yervant Gianikian & Angela Ricci Lucchi's new installation, based on years of research, gives visual expression to the rapid rise of fascism after World War I. Documents from the period shed light on Fascist Italy's imperial war in Ethiopia, as well as the psychology of "fascist man."
The Otolith Group reflects on the Pan-African aspirations in the course of decolonization, zooming in on Ghana's first president Kwame Nkrumah who struggled against neocolonialism and led Ghana to independence in 1957.
The question of power and its influence on the people who possess it runs throughout the films of Jihan El-Tahri. She has compiled archive material and in-depth interviews from the era of decolonization that highlight the historical and contemporary role of Egypt.