Omar Sosa / Hermanos Morales
Admission: Day ticket (2 concerts + film) 10 € / 8 € conc., "Two for One" 15 €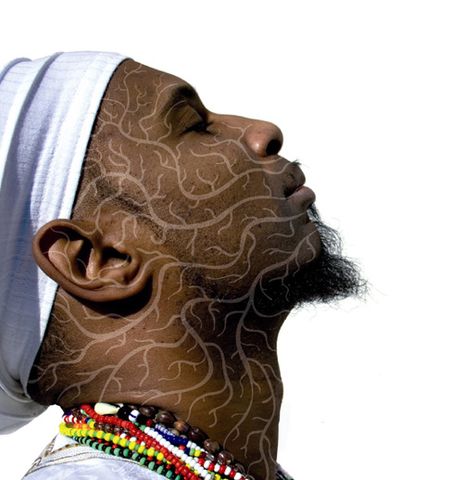 19 h
Omar Sosa (Cuba)
Santeria and Piano Avant-garde
Omar Sosa was on tour from the Paris Jazz Festival to Carnegie Hall to Monterey, and now the charismatic pianist and band leader is coming to WATER MUSIC. Of course, he'll present his hot new album "Across the Divide," which explores his ancestry and follows, in reverse, the path of the slave ships bound for America. The Black Atlantic inspired him to transcendental, percussive dance rhythms. Sosa is known for his joyful blend of impressionistic Cha-Cha-grooves, Monk phrases, Yoruba chants, hip-hop beats, avant-garde and a melodic richness à la Jarrett with Afro-Cuban percussion. "His music sounds like it was unearthed from the wreckage of a crashed alien spacecraft from the planet Sabroso," writes allaboutjazz.
20:30 h
Hermanos Morales (Cuba)
Colossal Organ on the Road
They were the forerunners of the mobile Discoteca, and are still Cuba's number one Sound-System: 180 giant barrel organs, the Gran Organos, travel around the country and transform village squares into spontaneous Fiestas. The Morales's are by far the most important organ family on the island: starting in the 80s, grandfather Abilio took four years to build the Gran Organo for the Morales siblings. His grandchildren drum out of the pipes Son and Afro, salsa and reggae. And daughter Raquel is the only woman in Cuba at the crank. Now, for the first time, the heavy monsters of wood, pipes, foot pedal, hand crank, keyboard and barrels are coming to Europe.
See also:
CUBA FELIZ (Film, 22:00 h)