7 Islands and a Metro
D: Madhusree Dutta, India 2006, 100 min | Showing first: Mondlicht, 4 min
Open-air in HKW's Westgarten

The event will be cancelled if poor weather is forecasted. The decision will be announced on Twitter and Facebook on the day of the event at approx. 5pm.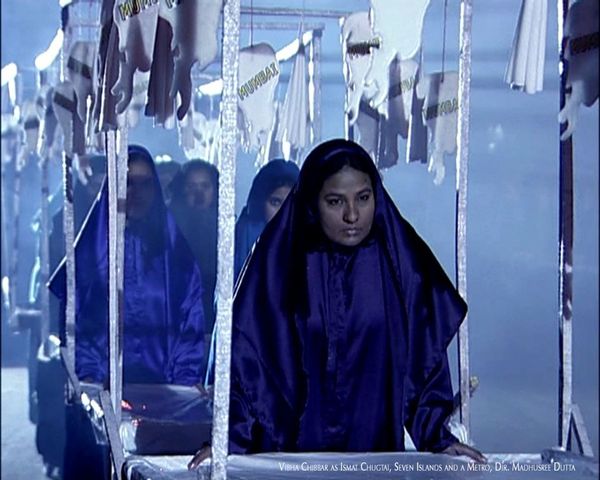 7 Islands and a Metro
D: Madhusree Dutta, India 2006, 100 min, OV with English subtitles
Mumbai is a city profoundly shaped by constant demographic change. Waves of migration regularly hit the city's muddy shores, leaving behind memories and mindsets. It is this multilingual city of sprawling slums and real estate onslaughts that Madhusree Dutta explores in her film 7 Islands and a Metro, a hard hitting yet lyrical take on the city's story. It is a tale woven into a tapestry of fiction, Cinéma vérité, art objects, found footage, sound installation and literary texts. The film portrays some of the city's most beautiful yet ruthlessly violent features, its recurring riots, and its unpredictable moods, personified by the seven guardian goddesses to whom the film is dedicated.
Showing first:
Mondlicht
D: Bärbel Neubauer, Germany 1997, 4 min, no dialogue
A poem to the moon, its voice being the saxophone. The images were scratched on black film. They were directly put on film in the movement of painting, rhythm and music.