Listening session with storytelling and live music
What's that Noise?
From Sandhya Daemgen with Caxxianne, Kelly O'Donohue and Jasmine Lajeunesse, Katharina Hauke, and DJ Samira
Sold out! Unclaimed tickets may be available at the box office.
Open-air on the roof terrace.

The event will be cancelled if poor weather is forecasted. The decision will be announced on Twitter and Facebook on the day of the event at approx. 5pm.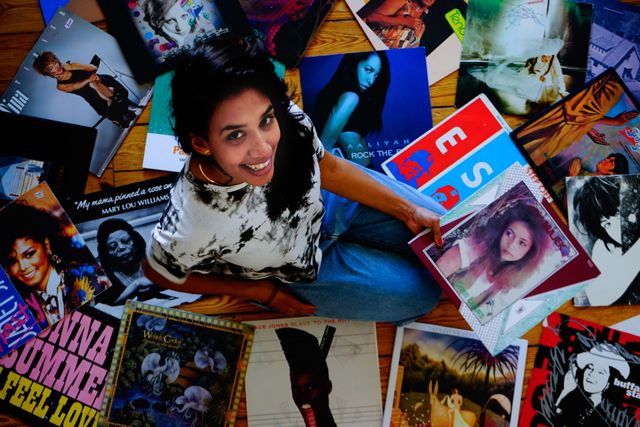 A different way of telling music history: What's That Noise? is an atmospheric listening party that recognizes female artists of the past with live music, stories and recordings. Musician and curator Sandhya Daemgen tells the stories of women who pushed musical and societal boundaries and whose music deserves to be heard. Initiated by Daemgen, the series What's That Noise? has been hosted in various performance, music and art venues since 2015 and is a research project, radio show, music performance series and joint listening workshop.
From Sandhya Daemgen with Caxxianne, Kelly O'Donohue and Jasmine Lajeunesse, Katharina Hauke, and DJ Samira
Curated by Sandhya Daemgen