Poetry meets Soul
With Jumoke Adeyanju, Baloji, Ana Lucão & Melanelle, Wayne Snow, Anja Saleh and Amira Zarari
Sold out! Unclaimed tickets may be available at the box office.
In German, English and French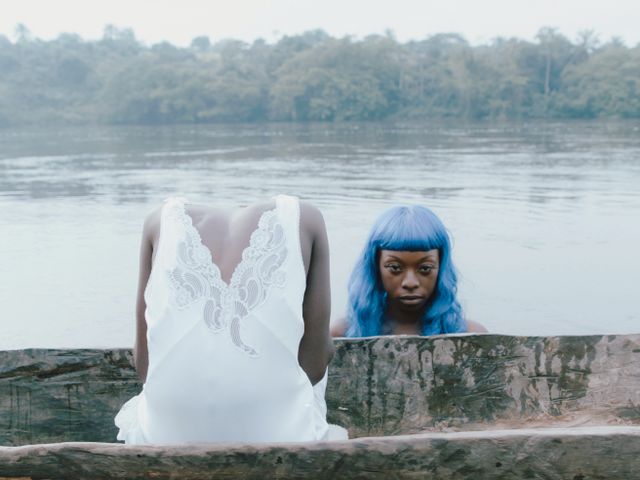 Language meets sound, poetry meets music: Crossing disciplines, arts, genres and languages, this evening releases potentials by bringing together words and sounds; creative frictions arise along with surprising effects. Organized by the curator and artist Jumoke Adeyanju, the Poetry Meets series is an international, multilingual community event showcasing visual art and film, spoken words, DJs and musicians and lyrically endowed MCs from Berlin and beyond.
Artists such as the rapper and filmmaker Baloji, the musician Wayne Snow and the spoken word artist Amira Zarari use their words and music to empower, to heal and to celebrate the potency of coming together.
With Jumoke Adeyanju, Baloji,Ana Lucão & Melanelle, Wayne Snow, Anja Saleh and Amira Zarari