Shabaka & The Ancestors | Mitch & Mitch
Admission: Evening ticket (2 concerts + film) 16€/12€
Open-air on the roof terrace

7 pm Mitch & Mitch
8.30 pm Shabaka & The Ancestors
10 pm Dirty Pretty Things (film)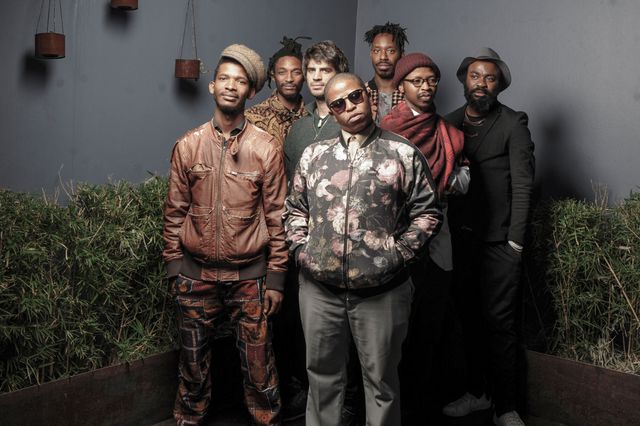 Whether with the Sons of Kemet or as Shabaka & The Ancestors—the London saxophonist Shabaka Hutchings is part of a young scene spread all over the world that wipes the dust off jazz, skillfully imbuing it with new energy.
He studied with Courtney Pine, was part of the Sun Ra Arkestra, and has played with the South African jazz legend Louis Moholo-Moholo, who had a lasting influence on the London jazz scene at the end of the 1960s with his Blue Notes. Following in that style, Hutchings is bringing reinforcements in the form of a young South African band, The Ancestors.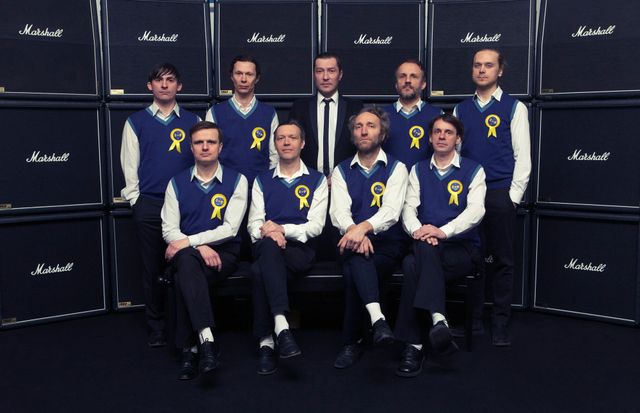 Mitch & Mitch
In photos, the Warsaw-based big band Mitch & Mitch often looks like a bickering laboratory research group or a singing ping-pong association. These disturbing presentations are part of their program. In recordings, and in their spectacularly energetic live shows, Mitch & Mitch mix intricate jazz-rock with British prog and Brazilian avant-garde. In Poland Mitch & Mitch have already become stars. The time is ripe for us too.