Democracy Lecture 2016: Paul Mason – After Capitalism?!
with Friederike Habermann, Paul Mason, Frank Rieger und Hans-Jürgen Urban; Moderation: Mathias Greffrath
With simultaneous English to German translation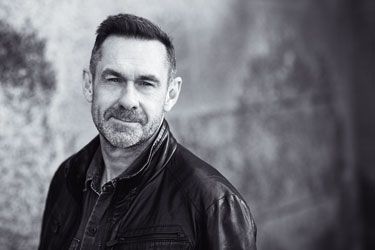 Ever since the Lehman Brothers' collapse we know that global capitalism was hit hard. What we don't know: Is this just another of its usual crises or the dawn of a post-capitalist era? The British author Paul Mason is convinced that we stand at the threshold of something radically new.
Through digital networking and democratic socialization, we can build a fairer and sustainable society on the ruins of neoliberalism. After Thomas Piketty (2014) and Naomi Klein (2015), Blätter is dedicating its third Democracy Lecture to the question of our post-capitalist future. Following the lecture by Paul Mason, he will be joined for a discussion by the economist and activist Friederike Habermann, the spokesperson of the Chaos Computer Club Frank Rieger and Blätter co-editor Hans-Jürgen Urban. Their talk will be moderated by Mathias Greffrath.
Mathias Greffrath is an author and journalist; he studied sociology and philosophy. He worked as editor for Sender Freies Berlin, ZEIT and was editor-in-chief of the newspaper Wochenpost for three years. Since 1995, he has been writing articles, essays and radio plays as a freelancer for, among others, ZEIT, GEO, Theater heute, le monde diplomatique, taz, ARD radio broadcasters and Theater heute, mainly about the history of the enlightenment, the future of labor and the effects of globalization and climate change on culture and society.
Friederike Habermann is an author, activist and freelance academic as well as an economist, historian and doctor of political science. She has been politically active since the 1980s, for example in the LGBT, feminist and globalization movements as well as in networks of united economic management. In her latest publication, Ecommony. UmCARE zum Miteinander (Ulrike Helmer Verlag, 2016), she describes possibilities for a commons-based, non-capitalist society.
Paul Mason (@paulmasonnews), born in 1960, is a multiple award-winning English journalist and author. He reported from the hotspots of the economic crisis, from Iceland to Greece, for the BBC. Today he is the Economics Editor for Channel 4 News and a visiting professor at the University of Wolverhampton. A German translation of his 2015 book PostCapitalism: A Guide to our Future will soon be published by Suhrkamp Verlag.
Frank Rieger is a hacker, author, technology publicist, Internet activist and one of the spokespeople of the Chaos Computer Club (CCC). He founded a number of startups in the sectors of data security, navigation services and e-readers and is currently working as CEO of a communications security firm. He publishes articles regularly in the Frankfurter Allgmeine Zeitung and the podcast Alternativlos together with Felix Leitner.
Hans-Jürgen Urban is co-editor of the Blätter für deutsche und internationale Politik and managing director of the trade union IG Metall.
Democracy Lecture of the Blätter für deutsche und internationale Politik in cooperation with Haus der Kulturen der Welt.
With kind support from Suhrkamp Verlag.