Global Modernisms
Contiguities, Infrastructures and Aesthetic Practices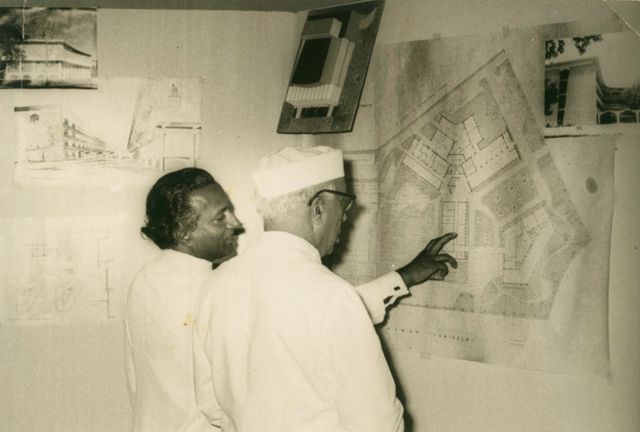 Taking the years between 1905 and 1965 as the temporal frame, this conference seeks to rethink Global Modernisms from a transregional perspective. Current conceptualizations of avantgardism and formal innovation often related to places like Paris, New York, Weimar or Moscow continue to inform Global Modernisms' intellectual field.
Day 1 | Day 2
Global Modernisms are often presented as a symptom for new Westernism that masquerades as the universal. The conference shows that global and local movements and innovations from the arts and from the intellectual, institutional and technological spheres, such as traveling art and design exhibitions, geo-political alliances of colonialized nations of Asia and Africa or the Négritude movement create worldwide networks of modernisms.
With
Nancy Adajania (Mumbai), Hannah Baader (Berlin), Rakhee Balaram (Berlin), Patrick Flores (Manila), Atreyee Gupta (Berlin), Thomas Kirchner (Paris), Combiz Moussavi-Aghdam (Tehran/ Berlin), Dhruv Raina (Delhi), Harsha Ram (Berkeley, C.A.), Nada Shabout (Denton, TX), Elena Shtromberg (Salt Lake City), Romuald Tchibozo (Cotonou), Ming Tiampo (Ottawa), Merel van Tilburg (Paris/Amsterdam) a.o.
Global Modernisms is the Annual Conference of the Forum Transregionale Studien and the Max Weber Stiftung – Deutsche Geisteswissenschaftliche Institute im Ausland. Convened by Art Histories and Aesthetic Practices. Funded by the Bundesministerium für Bildung und Forschung (BMBF).