Doom Spa V – Good Luck To Us All
Doom Spa (Roseline Rannoch and Felix Profos)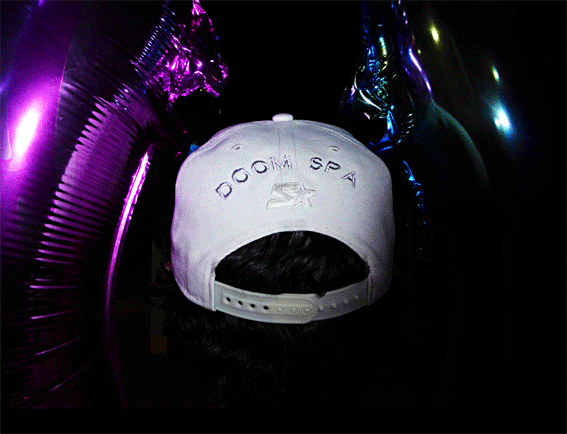 Doom Spa V - Good Luck To Us All is a three-hour performance with live music of cool white beauty. Using inanimate material, idiosyncratic processes of chance and perpetual repetition Roseline Rannoch and Felix Profos create a cool, unemotional alchemy and large-scale, restful music.
Threads of transparent silicone that glowing and pulsating from within link four islands: a digital e-piano played live, a constantly rotating massage lounger, a fountain with a mist blower and blossoms, flowing silicone and metal in various states of aggregation. While accelerationism, trans-humanism, xeno-feminism, and other isms pass by, we enter the Doom Spa, the imaginary paradise in the twilight, a pole of rest in the eye of the storm that is the present.
Welcome to the Pleasuredome and Good Luck To Us All.
Doom Spa is a project by artist Roseline Rannoch and musician Felix Profos. In changing formats, music, sculpture, and digital images revolve around an imaginary world of wellness. Doom Spa is the image of a spa in the twilight, the endpoint of a capitalism that we have all internalized. Doom Spa is a gift, a "service" and a pole of rest in the eye of the storm that is the present.