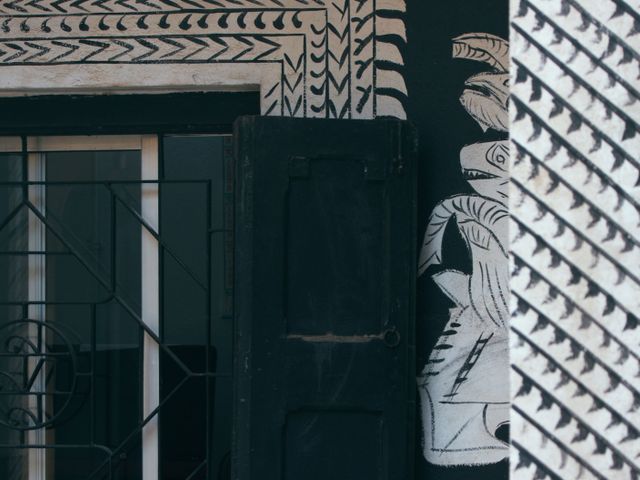 bauhaus imaginista
bauhaus imaginista tells the transnational story of the Bauhaus for the first time on this scale and brings together an account of its reception in Asia, Africa and the Americas. Following exhibitions, symposia and workshops in Hangzhou, Kyoto and Tokyo, São Paulo, Lagos, Delhi, New York and Moscow in 2018, HKW will show all four chapters of the exhibition and research project.
Since its foundation in 1919, the Bauhaus was in contact with other avant-garde movements worldwide. bauhaus imaginista proposes a rereading of the Bauhaus as a cosmopolitan project with global resonances: A major exhibition and two conferences trace transnational relations, correspondences, and narratives of migration, going beyond the years the Bauhaus was active as a school (until 1933). For the first time, the project tracks the translation of Bauhaus concepts into different political and geographical contexts.
The title bauhaus imaginista hints at the imaginative possibilities which were opened up by the Bauhaus, and the multilayered interpretations that the term still denotes today. Between archival findings and contemporary contributions, the project translates the historical perspective into a set of contemporary questions: How, in the spirit of the Bauhaus, might culture be reimagined as a social project today? What kinds of institutions would such a project need? And in what ways does the Bauhaus still stimulate visionary practices and discourses today?
The exhibition places the Bauhaus in context with like-minded schools in other parts of the world. It reflects the artistic exploration of craft techniques, materials, and practices; examines how Bauhaus concepts on socially integrated design were transformed, adjusted, and challenged; and uncovers how the innovative use of media at the Bauhaus influences art and pop culture even today.
Since March 2018, exhibitions, symposia, and workshops in Rabat, Hangzhou, New York, Kyoto, and Tokyo, Moscow, Sao Paulo, Lagos, and Delhi have been realized in collaboration with the Goethe-Institutes and local partners. Now bauhaus imaginista culminates with an expanded overview at HKW.
Curated by Marion von Osten and Grant Watson in collaboration with a team of international researchers and artists. Curatorial Statement
With works by Anni Albers, Gertrud Arndt, Kader Attia, Lena Bergner, Nandalal Bose, Ahmed Cherkaoui, Alice Creischer, Zvi Efrat, Luca Frei, Walter Gropius, Doreen Mende, Hannes Meyer, Takehiko Mizutani, László Moholy-Nagy, Wendelien van Oldenborgh, Hélio Oiticica, The Otolith Group, Lygia Pape, Paulo Tavares, Iwao Yamawaki, and many more
A collaboration between the Bauhaus Cooperation Berlin Dessau Weimar, the Goethe-Institut and HKW
Part of 100 Years of Now