Wohnungsfrage Academy
The Housing System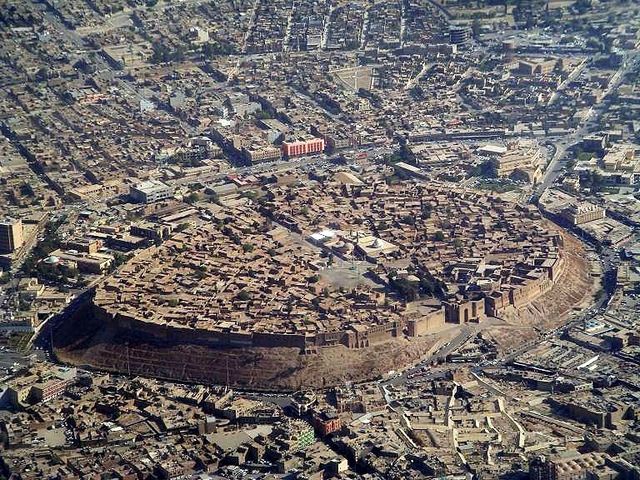 The housing question is universal. Everywhere, it speaks differently but directly to the challenges that define our times: inequality, ecological crisis, displacement, refuge, migration, privatization and more. Against this backdrop, Haus der Kulturen der Welt (HKW) aims to rethink the housing question in terms of a global housing system. During the century and a half since Friedrich Engels posed the housing question in his series of articles entitled "Zur Wohnungsfrage" (1872), the phenomenon he observed has evolved into a global system. This housing system is at the center of the theoretical and practical approach of the Wohnungsfrage Academy directed by Reinhold Martin (Buell Center, Columbia University) in collaboration with Nikolaus Hirsch (co-curator of HKW´s project Wohnungsfrage). Over the course of one week, the Academy will bring together scholars, practitioners, artists and other experts from various fields and disciplines and provide the context for cross-disciplinary inquiry of this system.
Encouraging new modes of transdisciplinary discourse and research, the HKW project Wohnungsfrage forms the frame of the Academy. It investigates the relationship between architecture, housing and social reality. In an exhibition of experimental housing formats, a series of publications, a discursive public program and the international Wohnungsfrage Academy, the project aims to stimulate the discourse on social, affordable and self-determined housing. The Wohnungsfrage program is curated by Jesko Fezer, Nikolaus Hirsch, Wilfried Kuehn, and Hila Peleg and will initiate a collaborative process among international and local actors in architecture, urban planning, politics, art, science, and activism.
The term "housing system" describes a transnational, relational field, a network of interactions that cannot be reduced to official policies, architectural typologies, or market imagery. Neither does it refer to unspecified "global" connections. Instead, it can be seen as a highly specific, highly differentiated mixture of laws, politics, investments, activities, objects, proposals, practices, and imaginaries, held together—and apart—by infrastructures of all sorts: technological, financial, social, institutional, and spatial.
The Academy has three basic goals. The first is to provide students with the analytical tools to recognize the housing system and to see it at work in any of its parts—in a single block, a single building, or a single room—anywhere. The starting point is to learn how to read different subsystems and deal with complexities. The second goal is to identify the particular hegemonies—the modes of power and of exploitation, the inequities and the exclusions—that guide the system. Thirdly, it aims to open the imagination to possible alternatives and to the means by which these might be discussed in a critical fashion. These insights will be used to test possibilities of practical action. Together with sixteen tutors, sixty Academy participants will examine in detail a series of examples, excerpted from the housing system, from all over the world. The participants will interpret this material in different formats and constellations; they will analyze it; they will add to it; they will isolate facts and compare values; they will narrate histories; they will debate assumptions; they will test hypotheses; they will outline strategies.
Overall, the Wohnungsfrage Academy will gather knowledge and imagination that currently exists only in semi-isolation, and focus it—temporarily but strictly—on the task of making sense of the housing system. To do so, we will follow standard academic protocols: scheduled classes, social breaks, outings, and extracurricular events. But in each, we do not aim simply to confirm what is already known and taught in architecture schools and elsewhere about housing, but to identify—and to work on—what is not.
Tutors amongst others are:
Daria Bocharnikova (Harvard University, Davis Center for Russian and Eurasian Studies; Cambridge, MA), Kenny Cupers (University Basel), Catherine Fennell (Columbia University, Department of Anthropology; New York), Mariana Fix (Unicamp, Instituto de Economia, Centro de Estudos de Desenvolvimento Econômico - CEDE; Campinas, São Paulo, Brasil), Andrew Herscher (University of Michigan, Alfred Taubman College of Architecture and Urban Planning), Sandi Hilal (DAAR - Decolonizing Architecture Art Residency; Beit Sahour, Palestine), Li Hu (OPEN Architecture, Beijing), Anne Kockelkorn (ETH Zürich, Institute for the History and Theory of Architecture), David Madden (London School of Economics and Political Science – LSE, Department of Sociology), Mpho Matsipa (Wits University, Wits School of Architecture and Planning; Johannesburg / Columbia University, Columbia Graduate School of Architecture, Planning and Preservation; New York), Philipp Misselwitz (Technische Universität Berlin, Department of Architecture, Habitat Unit), Andrea Phillips (PARSE Professor of Art, Valand Academy, University of Gothenburg), Damon Rich (designer, urban planner, and artist; Newark, New Jersey), Susanne Schindler (Columbia University, Buell Center / ETH Zürich), AbdouMaliq Simone (Max Planck Institute for the Study of Religious and Ethnic Diversity; Göttingen / Goldsmiths - University of London), Ashok Sukumaran (architect and media artist; Mumbai), and Jeronimo Voss (visual artist; Frankfurt am Main).
Sample Atlas: Anne Kockelkorn / Reinhold Martin