2nd Prize: Ariha on the Move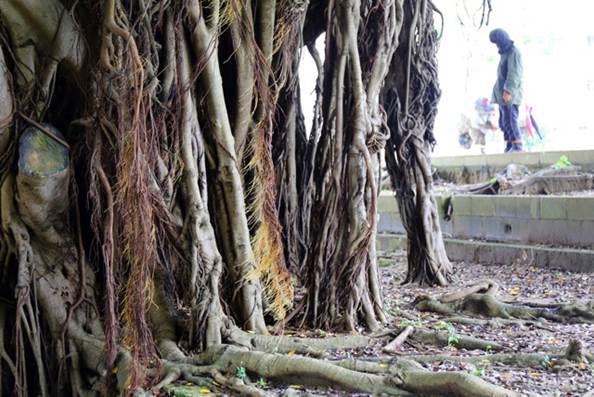 Ariha on the Move tells the fictional story of the first community that decides to relocate its entire town as a reaction to climate change. Centered on the theme of planning for a future with a changing climate, this interactive project is comprised of maps, a live camera feed, and more. Although Havenstein's community is set in the future, the contemporary format of the platform enables users to transfer the utopia into the present. The key question at the heart of the project is how mankind can address its own role as a geological factor.
In the words of the jury, "Ariha on the Move is a convincing mix of fiction and scientifically-founded reporting. The web platform illustrates the climatic phenomena of the Anthropocene as well as their social consequences in a well-informed fashion based on a number of facts. At the same time, Havenstein's Ariha on the Move represents a kind of web-based 'docusoap' centered on the fate of the small community of Ariha."
Linda Havenstein lives and works as a freelance media artist in Berlin. In addition to her focus on video and installation art, Haverstein works with a number of media and approaches. Her works have been exhibited worldwide, including at the Aomori Contemporary Art Centre, the New York Hall of Science, and in the Kunstraum Bethanien. .