Platforms
Spaces and Shadows – Contemporary Art from South East Asia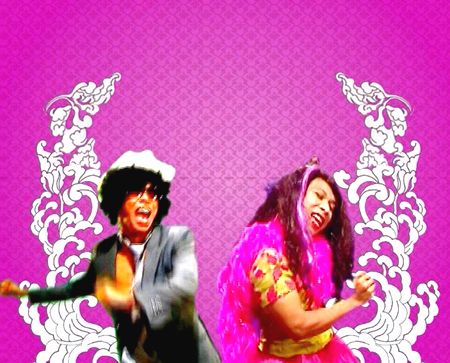 Politics of Fun | Exhibition and Performance Programme
September 30 - November 20
19 artists from Indonesia, Myanmar, Singapore and Thailand will be presenting their latest works in the exhibition "Politics of Fun". They are part of a new generation of artists and art activists from the region. Their motto 'Even if you can't change the world, you can still change your own world,' is a plea to use art to playfully and provocatively explore spaces for change. The old strategies of the flower-power movement are being reinterpreted to negotiate paths between the underground and mainstream, commerce and luxury.
Whose Terror is it Anyway? Film programme
Curator: Philip Cheah
October 20 - November 20
The origins and legacy of terror in Southeast Asia are the focus of this series. In many countries in the region, state, political and individual terror have led to mass murder and terrible bloodshed. How do people come to terms with these traumatic experiences, and what effects do they have on today's society?
Gamelan-Festival | Concert series
October 6 - 9
Four big orchestras from Bali, Sunda/West Java, Central Java and West Sumatra will be presenting different sides of contemporary Gamelan music.
Sending signals | Readings, discussions
September 30 - October 2
Writers from Southeast Asia who adopt critical positions on burning issues in their home countries will be reading their works and engaging in discussions with journalists and experts.
A room of one's own | Youth programme
October 15 - Nevember 23
Workshops with artists of comic strips, as well as installation and multimedia artists from Indonesia and Thailand will present opportunities for creative co-operation between youths and Southeast Asian artists.Parts of the Youth Programme are taking place in several in several districts of Berlin before the actual start of the project "Spaces and Shadows".
Within the framework of the Asia-Pacific Weeks, which are supported by the Stiftung Deutsche Klassenlotterie Berlin (DKLB).