Ska Cubano
The connection that was never meant to happen! >>>> Open Air! <<<<
Admission: Evening ticket (2 concerts + film) 10 €/ 8 €, film only 5 €/ 3 € | ticket collection until 18:00 h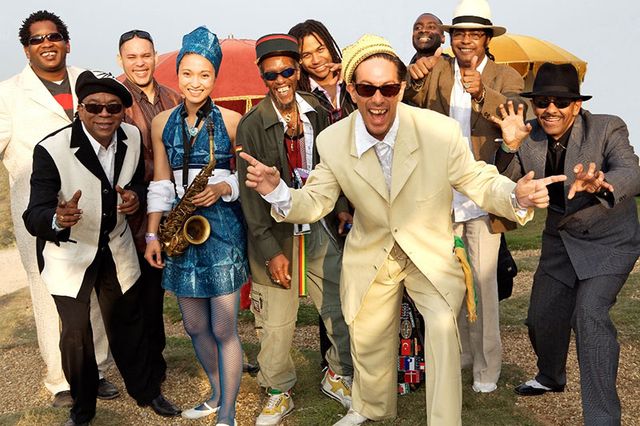 This south-south connection had to take major detours: and yet, what could be more logical than a musical connection between Cuba and Jamaica, both of which have had a defining influence on the global music world?
But in 1959 the Cuban Revolution put an end to all contacts with the neighboring class enemy. And although Ska godfather Laurel Aitken and members of the Skatalites came from Cuba, Jamaica's young national sound never caught on there. So Ska Cubano decided to rewrite history, ingeniously adding timbales, congas and the calebass-cum-shekere guiro to the Ska shuffle beat. Sometimes, they sing mambo Ska in English in the vintage style of Jamaican hotel orchestras, sometimes Spaniush lyrics invite the Santería God of Thunder Chango to skank. The British magazine "Songlines" awarded Ska Cubano "Top of the World" status.
Traffic restrictions From 23 July, John-Foster-Dulles-Allee is closed to motorized traffic between Haus der Kulturen der Welt and Spreeweg. The Haus is still accessible to drivers coming from the direction of the Reichstag but parking is severely restricted. The 100 Bus route will be diverted to Straße des 17. Juni and there is a provisional bus stop "Haus der Kulturen der Welt". More...