Ubiet & Kroncong Tenggara
Admission: 13 €/10 € (exhibition included)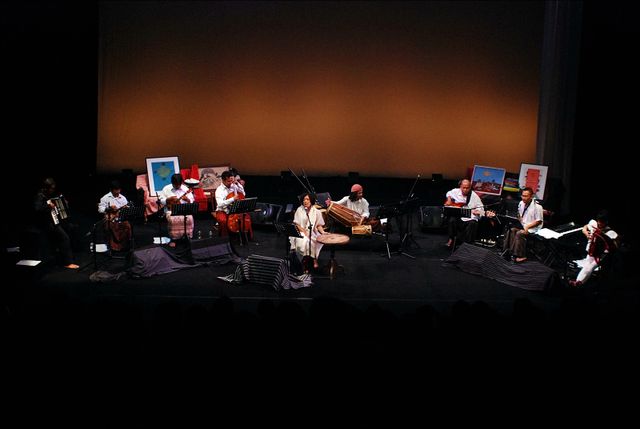 Ubiet (Nyak Ina Raseuki) once admitted: "I steal styles, there are so many ways to sing."
No wonder the singer from Jakarta liberally dips into that vast pool of sounds and blithely blends Javanese, African, and Korean styles. In Haus der Kulturen der Welt, Ubiet will sound the Kroncong, perhaps the oldest Euro-Asian fusion in the world. Of course, she'll pep it up with some extra flourishes. Ubiet has been collaborating for four years with film music composer Dian HP and pianist Riza Arshad to introduce the Kroncong to stages around the world. Originating when Portuguese instruments were introduced to Indonesia in the 16th century, over several centuries it united the accordion with the ukulele and the kendang with the cello. Ubiet, Dian HP, Riza Arshad and their combo Kroncong Tenggara inject tango, jazz and Melayu pop into the Indonesianrenaissance-fusion Kroncong. An evening for world music fans and people with curious ears.
More:
Impressions of the Darwin and Brisbane tour (August 2011) on Youtube...

The Asia-Pacific-Weeks(APW), an initiative by the Mayor of Berlin, have been taking place every two years since 1997.
The Asia-Pacific Weeks are kindly supported by the Stiftung Deutsche Klassenlotterie Berlin.

The Haus der Kulturen der Welt is responsible for conceiving and coordinating the cultural program of the Asia-Pacific-Weeks Berlin.