retroViSOR (Colombia)
Evening ticket: 10 € / 8 € (2 concerts + film)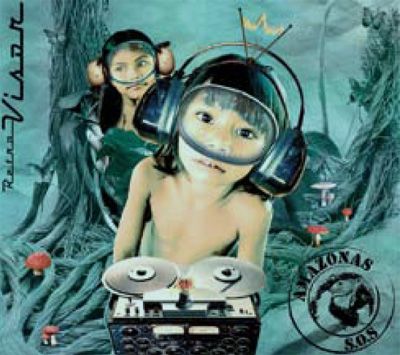 This musical and artistic project provides not only food for the ears. retroVISOR makes music visible, they synchronize their blend of rock, electronica, cumbia and other Colombian styles with live-controlled video, moving spots and a special UV light. Their audio-video experiments were a huge success at the Cartagena Film Festival and the largest South American Rock Festival, Rock al Parque.
No wonder bands like Nortec Collective and Bajofondo Tango Club have given them their backing. Audio collages like their CD "Amazonas S.O.S." make a realistic unreal slice of Colombian reality clearer by sampling the voice of the assassinated popular politician Jorge Eliécer Gaitán and blending it together with indigenous songs, old ballroom hits and thumping beats.
Website retroViSOR
retroVISOR on Facebook
retroVISOR on Myspace
Chicha! from retroViSOR on Vimeo.