Authorship. Authority. Authenticity. Recent Documentaries from Elsewhere
"Struggle In Jerash" with Eduardo Thomas, Eileen Simpson, and Ben White
Admission: 6 €, concessions 4 € I Day ticket: 12 € / 8 € I Festival ticket 45 €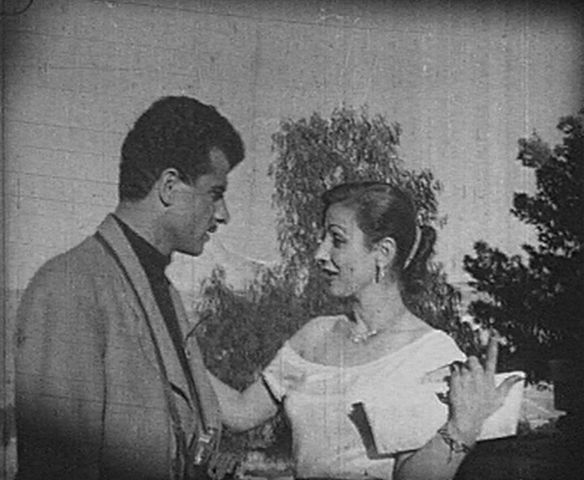 The consistent abuse of hierarchical structures within the field of documentary filmmaking has led to a redundancy in the (re)production of conventional notions such as "authorship", "authority" and "authenticity". Curator Eduardo Thomas presents contemporary experimental documentaries further eroding these seemingly immutable conventions.
Struggle In Jerash
D: Eileen Simpson and Ben White, UK 2009, 63 min.
The film offers access to the process of self-understanding through the careful compilation of new commentary voiceover by contemporary Jordanian thinkers on the first feature film shot in Jordan (D: Wassif Sheik Yassin, 1957).
Discussion with Eduardo Thomas, Eileen Simpson, Ben White
Authorship. Authority. Authenticity. Recent Documentaries from Elsewhere - further Screenings
"California Company Town" with Eduardo Thomas and Lee Anne Schmitt
Fri 04.06.2010 | 14:00h More...
"Santiago" with Eduardo Thomas and João Moreira Salles
Sat 05.06.2010 | 12:00h More...
"Let Each One Go Where He May" with Eduardo Thomas and Ben Russell
Sat 05.06.2010 | 21:30h More...
"Agrarian Utopia" with Eduardo Thomas and Uruphong Raksasad
Sun 06.06.2010 | 12:00h More...