The Colonial Modern
English and German, with simultaneous translation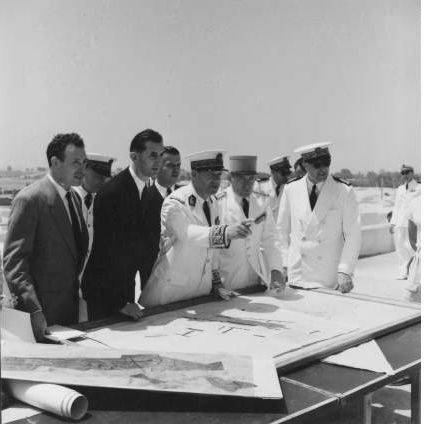 Programme
11.30 – 13.30 h Lectures
Nezar AlSayyad: Colonial Norms and Forms
(Moderation: Tom Avermaete)
Jyoti Hosagrahar: Signs of Modernity: Reading Colonial and Postcolonial Urbanism
(Moderation: Serhat Karakayali)
14.30 – 16.30 h Lectures
Monique Eleb: Fonctionnalisme universaliste ou habitat adapté à Casablanca
(Moderation: Tom Avermaete)
Joe Nasr: Urbanism: Exported or Imported
(Moderation: Serhat Karakayali)
17 h Talk
with Kader Attia and Kobena Mercer (Moderation: Marion von Osten)
18 h Resume
(Moderation:Tom Avermaete and Serhat Karakayali)
Participants:
Nezar AlSayyad is an architect, planner, urban designer and urban historian. He is a Professor of Architecture, Planning and Urban History at the university of California at Berkeley were he serves as the Associate Dean for the college of Environmental Design and Chair of the University's Center for Middle Eastern Studies (CMES). Nezar AlSayyad has authored and edited several books on urbanism and architecture in the Middle East; among his recent books are Hybrid Urbanism (2001) and Making Cairo Medieval (2005). He is currently working on two new books: Traditions. The real, the hyper and the virtual in the Built Environment, to be published by Routledge, and Cairo: Stories of a City, to be published by Harvard University Press, both to appear in 2009.
Jyoti Hosagrahar is faculty at Columbia University and Director of Sustainable Urbanism International at Columbia University, and Bangalore. Her work has focused on cultural and historical understandings of modernity and urban development in South and Southeast Asia. She advises on urban development, historic conservation and sustainability issues in Asia. She serves as an expert for UNESCO on historic cities. Her recent book Indigenous Modernities: Negotiating Architecture and Urbanism (Routledge 2005) won a 2006-2007 award from the International Planning History Society and numerous journal articles.
Monique Eleb is a psychologist and a sociologist. She is Professor at the École d'architecture Paris-Malaquais and she directs the Laboratoire Architecture, Culture, Société (ACS). She published many books and essays on the development of housing and the mode of life in France. Amongst others Casablanca: Mythes et figures d'une aventure urbaine (1998, with Jean-Louis Cohen); Paris: architecture, 1900-2000 (2000, with Jean-Louis Cohen) and Les mille et une villes de Casablanca (2003, Jean-Louis Cohen).
Joe Nasr is an independent scholar, lecturer and consultant, covering an array of contemporary and historical urban planning issues. He has been working on urban agriculture and food issues globally for a decade and a half. Nasr is also associated with the Environment and Sustainable Development Unit at the American University of Beirut (AUB), and with the Institut français du Proche-Orient. He holds a doctorate in urban and regional planning from the University of Pennsylvania. In addition to urban agriculture and food planning, his interests include: postwar reconstruction, planning history, planning cultures, urban morphology. His recent publications include La formation des urbanistes en Jordanie (2006) and Actors and vectors: towards alternate histories of the city-building process in the Near East (2005).
Kobena Mercer writes and teaches on the visual arts of the black diaspora and is an inaugural recipient of the 2006 Clark Prize for Excellence in Arts Writing. He was reader in Art History and Diaspora Studies at Middlesex University, London, and has taught at New York University and University of California at Santa Cruz. His first book, Welcome to the Jungle: New Positions in Black Cultural Studies (1994) opened up new lines of inquiry in art, film and photography. Recent publications include 'Post-Colonial Trauerspiel' in The Ghosts of Songs: The Film Art of Black Audio Film Collective (2007) and 'Romare Bearden's Critical Modernism' in Romare Bearden and the Modernist Tradition (2008).
Kader Attia, who was born in 1970 as the son of Algerian immigrants, grew up in the outlying districts of Paris, where immigrants had left their mark. The influence of Attia's cultural background is evident in his artistic work. In his photographs, slides, videos and installations, he deals with religion, identity, sexuality and being uprooted. With his ironic standpoint, Attia questions both religion and western consumer society.
Audio-MP3: Talking about the Colonial Modern: Tom Avermaete, Serhat Karakayali & Marion von Osten discuss their curatorial approach to "In the Desert of Modernity" with Diana McCarty on Klubradio.de...