Family Sunday
with Alisa Lieu Anh Kotmair
from 3 p.m. on. Join us any time you like. Ending around 5.30 p.m.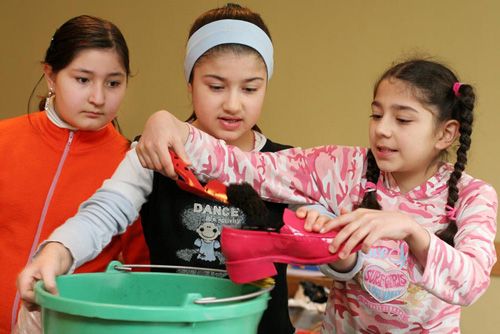 Four Sundays a month, the House of World Cultures is presenting a special programme for families with children. Here, young visitors to our Re-Imagining Asia exhibition can explore the artworks in their own way.
The 'best of' the Sunday activities, accompanied by Alisa Lieu Anh Kotmair, a Vietnamese artist who has been living and working in Berlin for several decades now. On this particular day, sculptures, masks, photographs and videos will give visitors a number of opportunities to acquaint themselves more closely with the images of Asia.
At 5 p.m., the results of the project Berlin Gates to Asia will be presented. All exhibition visitors are cordially invited to attend.