Lonnie Holley & Mourning [A] BLKstar, Space Afrika, Nídia
Film "I Snuck Off the Slave Ship", D: Lonnie Holley & Cyrus Moussavi, USA, 2018, 20 min, English OV
Sat, Nov 12, 2022
Auditorium, Weltwirtschaft
7 pm Film: I Snuck Off the Slave Ship (Auditorium)
8 pm Lonnie Holley (Auditorium)
9.30 pm Space Afrika (Weltwirtschaft)
10.30 pm Nídia (Weltwirtschaft)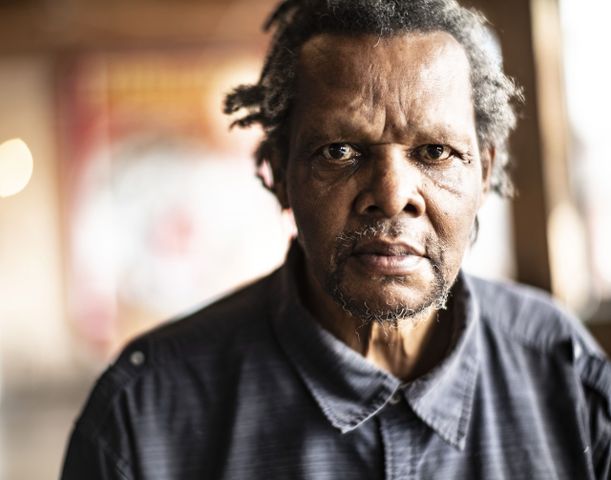 To call I Snuck Off the Slave Ship a monumental piece of music is certainly accurate given its length of nearly 18 minutes. But the tone poem at the center of Lonnie Holley's celebrated album Mith was by no means monolithic. The flowing character of the music is underscored even more by the short film of the same name. In his directorial debut, many of Holley's artistic activities over the past decades flow into one another. First presented at the 2019 Sundance Film Festival, the short film, shot in collaboration with Cyrus Moussavi, combines the self-taught artist's sculptural works with images, sounds and words in a way that is as immersive as it is impressionistic. The past and present of the USA are condensed, the personal politically charged.
For over four decades, Lonnie Holley's artistic practice has been marked by an improvisational creativity that fills his entire life. Whether with his debut film I Snuck Off the Slave Ship, his work in visual and performance art or as a poet and musician who preserves African-American traditions from blues to jazz and yet rethinks them in ways that are as powerful with words as they are with sound, the boundaries between genres and even works are constantly being re-shifted and sometimes dissolved. This is also true when Holley goes into the studio or takes to the stage. What can be heard on his solo albums such as Mith or most recently National Freedom represents both the provisional endpoint of an experiment and the starting point of performances that repeatedly set off into the unknown.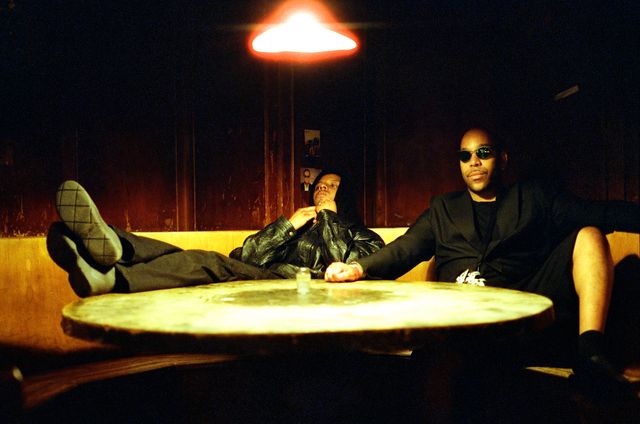 Space Afrika make the colors of the night resound. The duo from Manchester moves at the intersection of crackling ambient, brittle dub, spherical R'n'B or rap interludes, set pieces of classical music and mirror reflections of club music. From these, most recently in 2021 on the album Honest Labour, they collaged dynamic sound sculptures that draw a mosaic-like picture of urban living spaces. In their audiovisual live shows, Josh Reid and Joshua Inyang rely just as much on condensation, but never leave the ground of facts. Like their breakthrough mixtape hybtwibt? released during the worldwide Black Lives Matter protests and their audiovisual collaboration Untitled (To Describe You) with filmmaker Tibyan Mahawah Sanoh, they use abstract sounds to refer to concrete realities of life.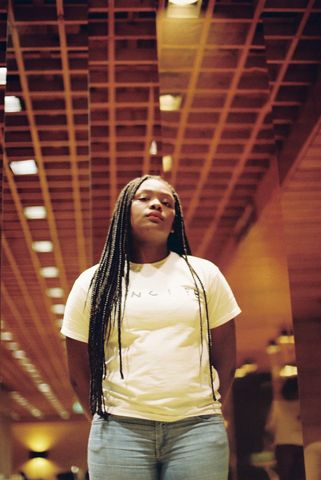 Nídia is one of the leading producers from the environment of Príncipe Discos. The Lisbon-based label is the focal point of the city's batida scene and thus a platform for renegotiating Afro-Portuguese dance music in the club setting. Nídia has collaborated with Kelela, Fever Ray and Yaeji, and gave Lafawndah's track Tourist an award-winning remix. She regularly releases new music through her own channels and in 2020, in addition to the two EPs Badjuda Sukulbembe and S/T, she released Não Fales Nela Que A Mentes through Príncipe Discos, an album that took the tempo from her sound, inspired by the rhythms of kuduro and other dance styles like tarraxo. Nídia's music remains uncategorizable. Its visionary character reveals itself most directly on the dance floor.