Leyla McCalla, Alvin Youngblood Hart's Muscle Theory
Evening ticket: 20€/14€ (Concerts & film)
Open-air on the roof terrace.
If poor weather is forecasted, the event will be in the auditorium. The decision will be announced on Twitter and Facebook on the day of the event until 11am.
7 pm Alvin Youngblood Hart's Muscle Theory
8.30 pm Leyla McCalla
10 pm What You Gonna Do When the World's on Fire? (film)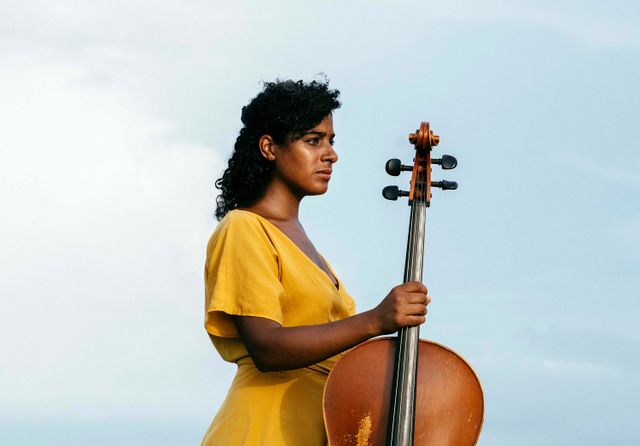 On the cello and banjo, Leyla McCalla brings the past together with the present. In addition to jazz, the multi-instrumentalist and singer is involved with folkloric and Creole musical forms. Her polyglot exploration of classics and standards, however, is guided not only by aesthetic interests but, on albums like The Capitalist Blues, also by sociopolitical demands. Her reinterpretations of Haitian songs, for example, tell stories of oppression and resistance.
"The boy has got thunder in his hands," Taj Mahal once said about Alvin Youngblood Hart. There's nothing else to say except, of course, that no one's perfected country blues like Hart has. Over the decades he's proven that he is no less adept in genres like western swing, traditional country music and classic rock. But when he sings country blues alone and with just his guitar, it seems all the more electrifying – with thunder comes lightning.
Wassermusik: Mississippi
What You Gonna Do When the World's on Fire?
D: Roberto Minervini, Italien/Frankreich/USA, 2018, 123 min, English OV with German subtitles