The Blues: Feel Like Going Home
D: Martin Scorsese, USA, 2003, 83 min, English OV with German subtitles
More tickets in case of good weather
Free admission, with entry ticket
Open-air in HKW's Westgarten, if poor weather is forecasted, the event will be in the auditorium.
7 pm Sunny War
8.30 pm Kumasi
10 pm The Blues: Feel Like Going Home (film)
"You listen to it and you feel the mud and the blood of the Mississippi-Delta." And that's where, according to Martin Scorsese's evocative documentary, the first of a seven-part series, the blues were born. Narrated by musician Corey Harris and with recordings by ethnomusicologist Alan Lomax, Scorsese sends his viewers on a musical journey to the roots of blues music, which reach as far as West Africa. Performances by Taj Mahal and Willie King alternate with rare archival material.
Part of Kultursommerfestival (Jun-Sep 2022)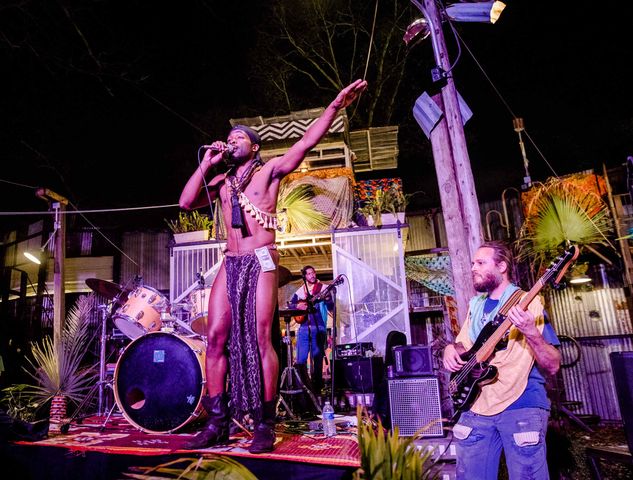 Wassermusik: Mississippi
Kumasi, Sunny War