Havarie
D: Philip Scheffner, Germany 2016, 93 min | Showing first: Hawamesh Aan Al-Hegra, 10 Min
Open-air in HKW's Westgarten
The event will be cancelled if poor weather is forecasted. The decision will be announced on Twitter and Facebook on the day of the event until 6pm.

Important:
At this time, the GGG rule (tested-vaccinated-recovered) applies for this event. Before the event, please check this website for the daily updated regulations.
More about Covid-19 admission regulations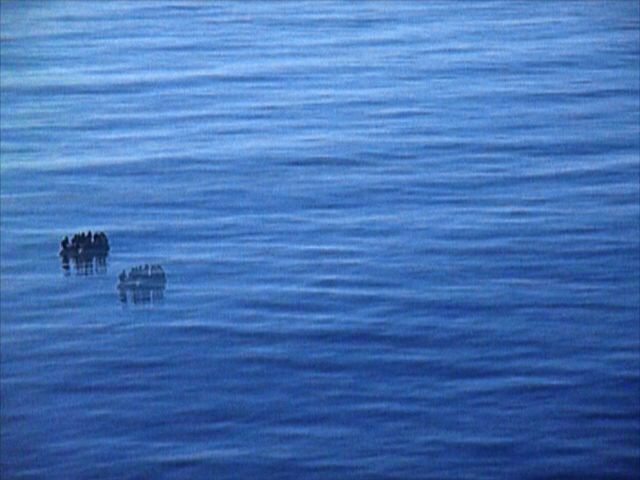 Havarie
On 14.09.2012 at 2:56pm, the cruise liner Adventure of the Seas reports to the Spanish Maritime Rescue Centre the sighting of a dinghy adrift with 13 persons on board. From a YouTube clip and biographical scenes evolves a choreography reflecting the past, present and future of the voyagers on the Mediterranean.
Showing first:
Hawamesh Aan Al-Hegra
D: Take to the Sea, Lina Attalah & Mohamed A. Gawad, Egypt 2016, 10 min
On one side a projection of a scrutinized sun – pixilated and zoomed in from the video footage – on the other an assemblage of video fragments of an unfinished documentary that attempted to describe experiences of migration by sea from the north coast of Egypt to Europe.