Music, film, debate and reading
Rhinoceros Salon
Welt reparieren / Thinking through Repair
Thu, Oct 8, 2020
Hirschfeld Bar
Free admission with entry ticket
In German, English, French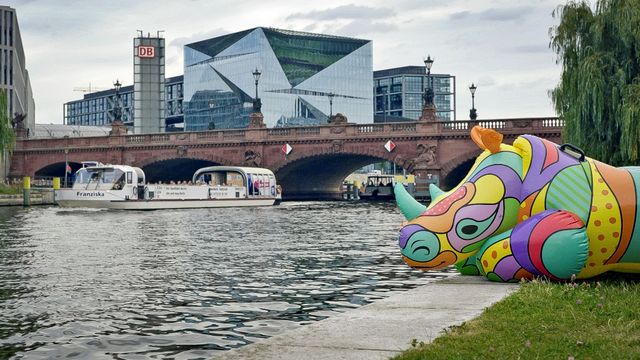 How can we shape living together in a divided world without first questioning the damaged? Europe is in transition. Today, it sees itself as provincialized and has to re-establish its relations with the world. The Rhinoceros Salon brings the protagonists of an open society into conversation: against identitarian politics, it relies on recognition, translation and worldliness.
The Rhinoceros Salon presents the journal Rhinozeros – Europa im Übergang published by Matthes & Seitz and looks at its first object – "repair" – in discussions, concerts, a film and a reading. Together with author Adania Shibli, Trickster Acoustic tests options for repairing with music. Marion Detjen, Emily Dische-Becker and Wolfgang Kaleck open a debate on the legal and historical conditions of reparations. Writer Camille de Toledo and translator Karin Uttendörfer approach the evening's topic in a reading. Rhinoceros asks biologist and philosopher Cord Riechelmann how to repair nature.
With further contributions from Priya Basil, Franck Hofmann, Teresa Koloma Beck, Markus Messling, Cymin Samawatie, Maria-Anna Schiffers and others.
In cooperation with Allianz Kulturstiftung, Universität des Saarlandes, Matthes & Seitz