Benin International Musical, B.C.U.C. (Bantu Continua Uhuru Consciousness)
Open-air on the roof terrace
Information on accessibility

7 pm B.C.U.C.
8.30 pm Benin International Musical
10 pm Voodoo – Mounted by the Gods (Film)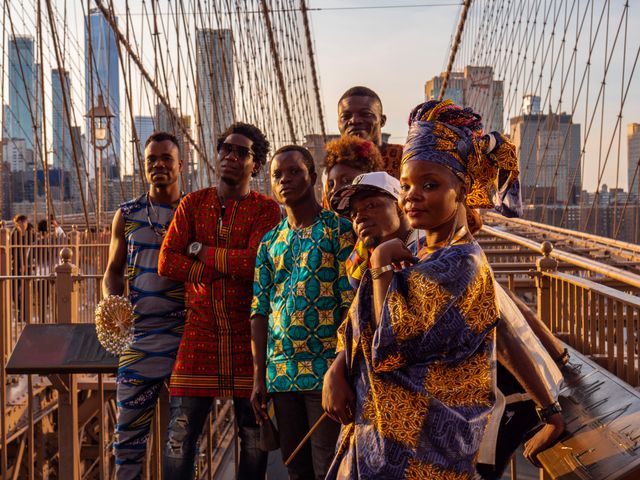 Benin International Musical picks up Vodou rhythms as well as electronic club sounds from Cotonou, rock, Afrobeat and trip hop. The members of the collective – rapper Nayel Hoxo, singer Amessiamey, percussionist Risinkpaoun – all draw their combined creative inspiration from the kingdom of Dahomey, which existed between the years 1600 and 1894 until the French colonial power annexed the area in what is today Benin. With polyrhythmic grooves and polyphonic vocals, Benin International Musical are committed to bringing this story back to life, opening up new perspectives for today's Beninese scene and far beyond with their debut album BIM#1, released in 2018.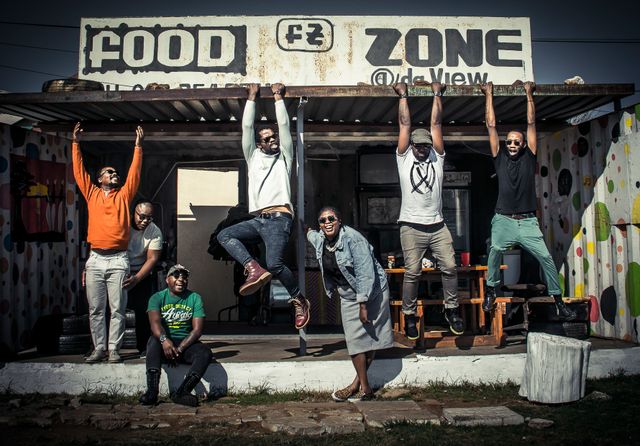 B.C.U.C. (Bantu Continua Uhuru Consciousness)
The average B.C.U.C. song is over 15 minutes long and that alone says a lot, but not everything about the seven-member Soweto group. In fact, there's plenty to say about their sweat-inducing punk energy, hypnotic bass lines, (nearly) endless percussive jams and distinctive call-and-response vocals. "Pop of the future" and "Africangungungu" is what Bantu Continua Uhuru Consciousness call the mixture invoking Fela Kuti and James Brown. But it also addresses social problems and has to be understood as a call to political participation. It would seem impossible to put all of this on a record, but they've already been successful three times. Yet B.C.U.C. are their most radical in concert; in direct communication between the band and audience.