Rage, Music, and Resistance
discussion with members of Kommando Stuhlgeist, TSS FAMILY, and K.I.Z.
at the House of World Cultures, admission free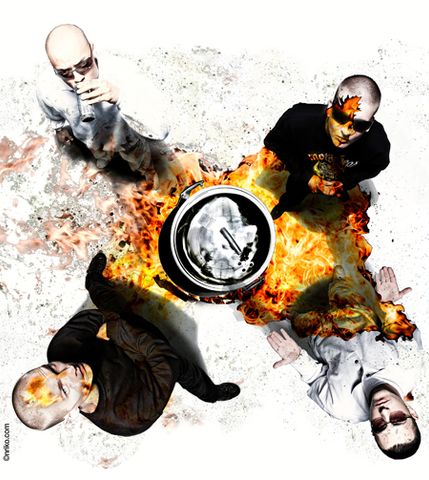 Moderation: Klaus Walter, Frankfurt am Main, radio moderator, journalist, and DJ, has been presenting pop music outside the mainstream in the HR station broadcast "Der Ball ist rund" ("The Ball is Round") since 1984. He writes on pop culture and politics for the Frankfurter Rundschau, the taz, and intro; in the 1980s, he wrote for Pflasterstrand.
Subsequently: from 7 p.m. films: Cries and Whispers - a Rock Report / Die Erben der Scherben (The Heirs of the Shards) more...
8 p.m. concert with Kommando Stuhlgeist, Ton Steine Scherben Family and K.I.Z. more...