Performance, concerts, DJ set
Mad Professor / Dennis Alcapone, Gang do Eletro & Nanna Reis, Daniel Haaksman, People Like Us
Admission: Evening ticket: 13€/10€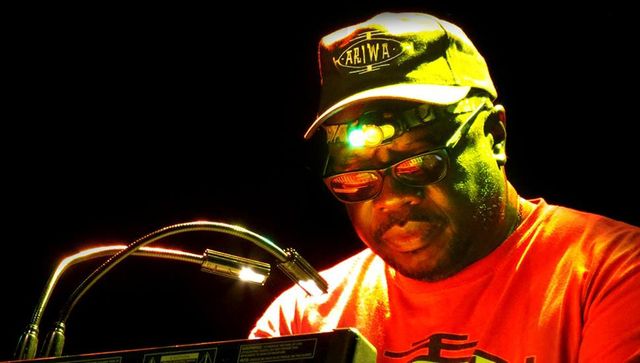 8 pm: People Like Us: The Mirror | Auditorium
9 pm: Gang do Eletro & Nanna Reis play Daft Punk | Hirschfeld Bar
10 pm: Mad Professor / Dennis Alcapone | Hirschfeld Bar
11.30 pm: Daniel Haaksman | Hirschfeld Bar
People Like Us: The Mirror
The multimedia artist Vicki Bennett samples, edits and mixes images and sounds from pop culture and the avant-garde into immersive psychedelic collages. The latest result of her interventions, The Mirror, opens hidden doors behind familiar images of film history.
Gang Do Eletro & Nanna Reis play Daft Punk
Tecno Brega, the pop music of northern Brazil, flouts the music industry. Musicians offer free downloads, earning money with concerts and sound system raves. At HKW, the gang around DJ Waldo Squash pays tribute to their favorite sampling source: Daft Punk.
Mad Professor / Dennis Alcapone
Invented in Jamaica, toasting is the art of rhythmically speaking over instrumental versions of popular songs. Active since the 1960s, Dennis Alcapone is one of its pioneers. For 100 Years of Copyright he meets another legend: the London dub-reggae producer Mad Professor.
Daniel Haaksman
The Berlin DJ and label owner has brought tropical bass to the clubs for years. His set is dedicated to Tecno Brega, the sound of northern Brazil's street raves and markets.