Concert, performance, DJ set
Den Sorte Skole, Dennis Loesch's The Picture Band, Hans Nieswandt
Admission: Evening ticket: 13€/10€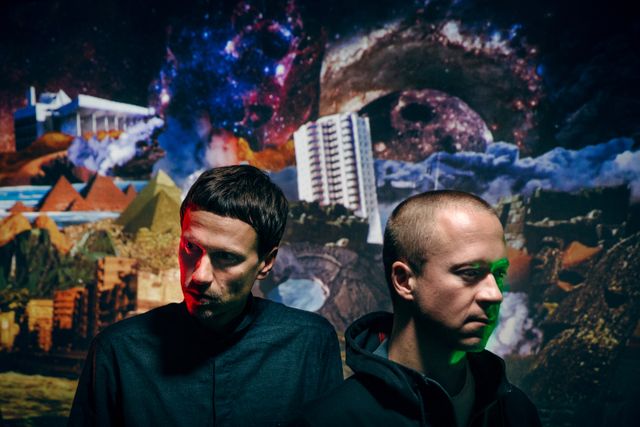 8 pm: Den Sorte Skole | Auditorium
9.30 pm: Dennis Loesch's The Picture Band | Hirschfeld Bar
10.30 pm: Hans Nieswandt | Hirschfeld Bar
Den Sorte Skole
Kaleidoscopic sampled symphonies, entirely from other sources: That's how Den Sorte Skole reveal rhythmic correspondences between Thailand and Colombia; European classical music meets Indonesian jazz. At the festival opening, they present the German premiere of their new album Ghosts & Robots (live a/v show).
Dennis Loesch's The Picture Band
Copied concerts as appropriation art: In 1998, artist Dennis Loesch founded the Picture Band – a band that doesn't play. Instead the members "sample" and reinterpret typical pop gestures and poses. The soundtrack, also made up of samples, is by the theater composer Katrin Vellrath.
Hans Nieswandt
The musician, journalist and DJ heads the Institut für Populäre Musik at the Folkwang University. For 100 Years of Copyright, the experienced re-mixer and club culture expert creates a mashup set.