Salon für Ästhetische Experimente
Mon, Feb 12, 2018
Hirschfeld Bar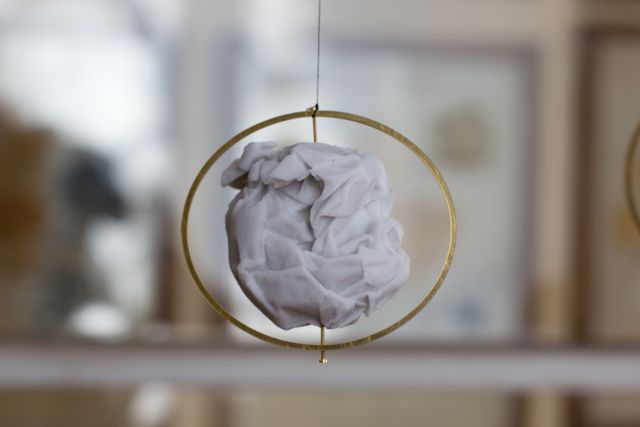 In Acts of Orientation, Kerstin Ergenzinger offers us insights into the creation of her sculptures and instruments. In her work, she explores how humans navigate on the boundaries of signals and noise. Similarly, the essays in the book presented here, Navigating Noise, are based on a sound installation by the artist. Several artists and academics research noises and sounds, thus moving from art to the natural sciences and humanities.
With Eleni Ikoniadou, Nathanja van Dijk, Sebastian Schwesinger and Thomas Laepple together with a contribution by African Noise Foundation featuring Nicola Dean
Detailed program at udk-berlin.de
Salon für Ästhetische Experimente is a collaborative project with the Graduate School at the Berlin Center of Advanced Studies in Arts and Sciences at Berlin University of the Arts. The Graduiertenschule is supported by the Einstein Stiftung Berlin.