Installations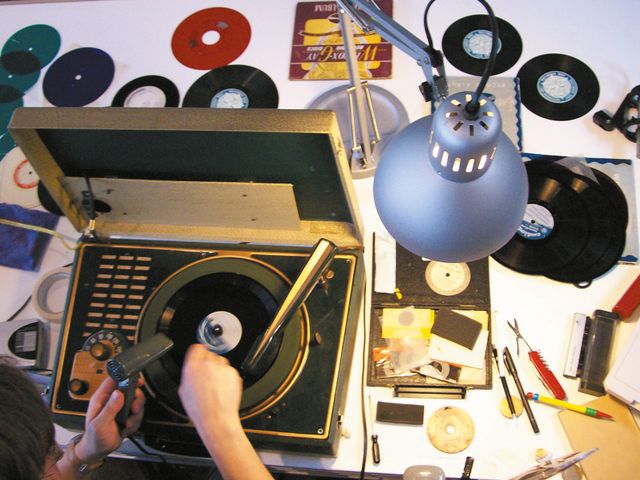 In Live-Record Cutting, Aleksander Kolkowski records discarded CDs with the needle of a converted record-cutting device from the 1950s. Visitors can bring their own sound files of up to 2:30 minutes or make recordings on site. Following this recycling the discs can be played on analog record players.
In Robert Millis's Music Room the sound from original shellac records sets pieces of antique glass chandeliers vibrating—an immersive installation reverberating to the sounds of India's first music recordings. The slide show Indian Talking Machine gives insight into his comprehensive research on Indian music history.
Excerpt: From The Household of HH The Maharajah Sir Jotendro Mohan Tagore at Villa Iris, Fundacíon Botín, Santander, Spain, 2013.